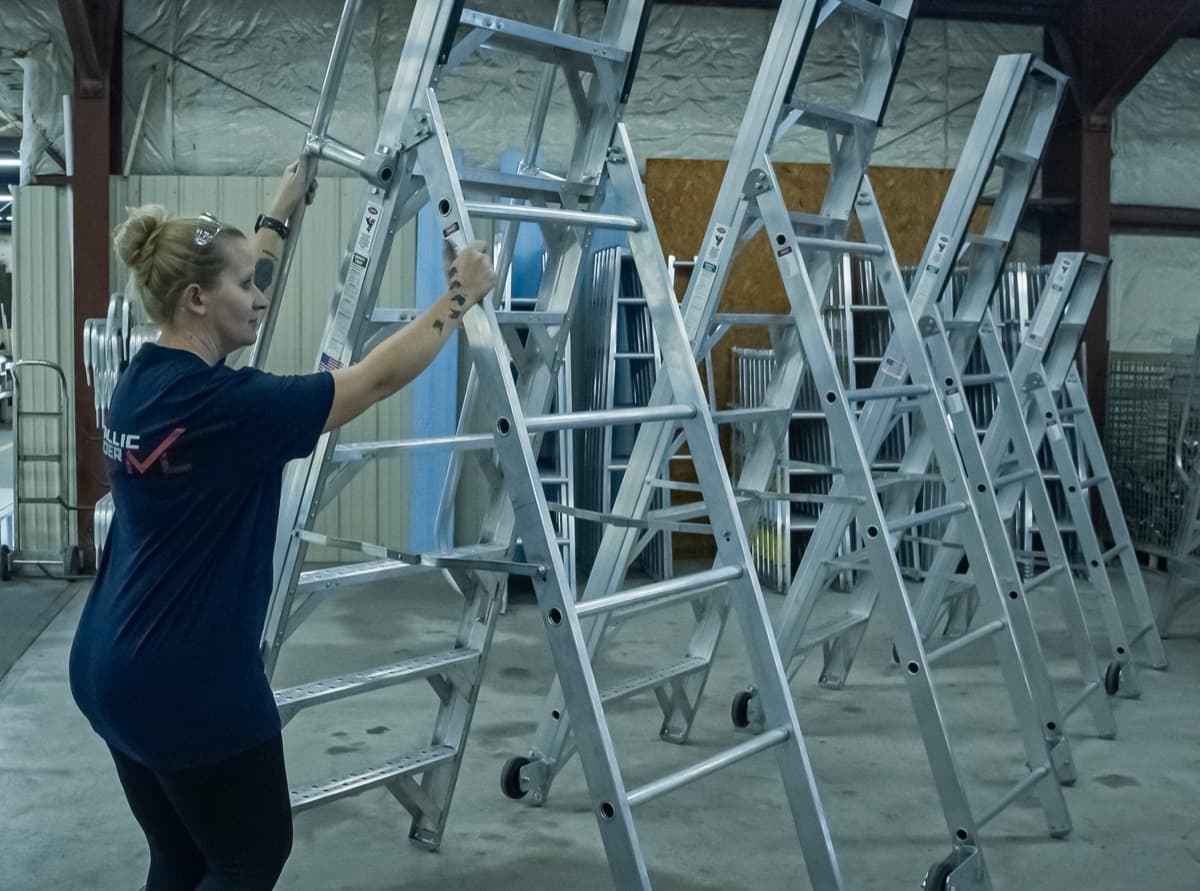 Metallic Ladder has introduced the AeroLadder, an American-made aluminum specialty aircraft maintenance ladder for mechanics.
The free-standing ladder, made of aerospace grade aluminum, comes in six-, eight- and 10-foot sizes. The ladder includes heavy-duty, five-inch wheels, reinforced heavy-duty gusseting on all steps for stability, and cast aluminum as well as slip-resistant rubber feet, according to company officials.
The specialized ladder also includes a tray for tools and parts and optional double aluminum handrails for added safety, officials added.
Prices start at $474.
For more information: MetallicLadder.com or 800-532-3557.