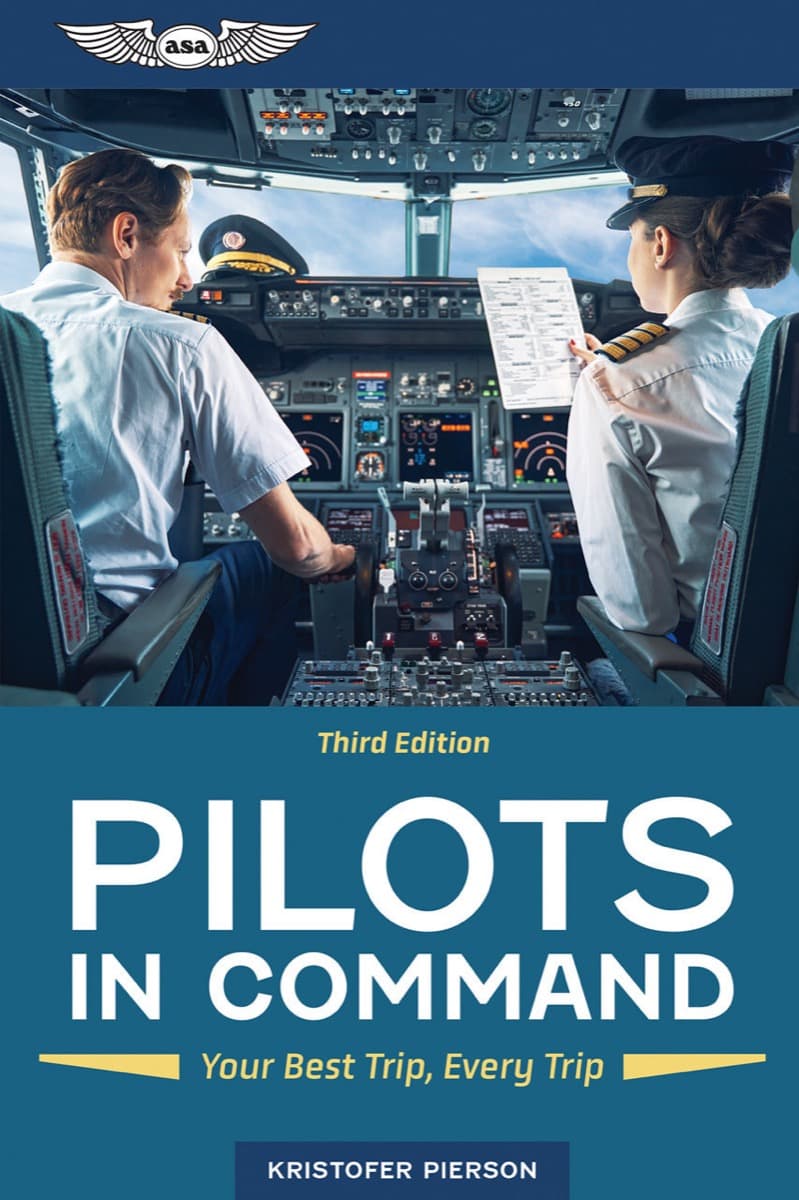 Aviation Supplies & Academics (ASA) has released "The Pilots In Command Student Workbook," a free instructor resource for CFIs using the book "Pilots In Command: Your Best Trip, Every Trip" for their courses.
The workbook is divided into two sections.
The first section contains chapter review questions to check understanding and comprehension after reading each chapter.
The second section features what author Kristofer Pierson calls "Get Practical" scenarios. These are exercises that give readers the opportunity to wrap their heads around real-world airline scenarios where the skills of an airline PIC are put to the test.
Some of these scenarios are based on real events, while others are pure fiction, according to ASA officials. Either way, "students will benefit by mentally putting themselves in the cockpit and working through the scenarios," officials noted.
The workbook is available as a free PDF download for instructors. Instructors should contact Greg Robbins at greg@asa2fly.com to gain access to this instructor resource.
The third edition of the book is available for $19.95 in softcover and eBook versions.
For more information: ASA2Fly.com