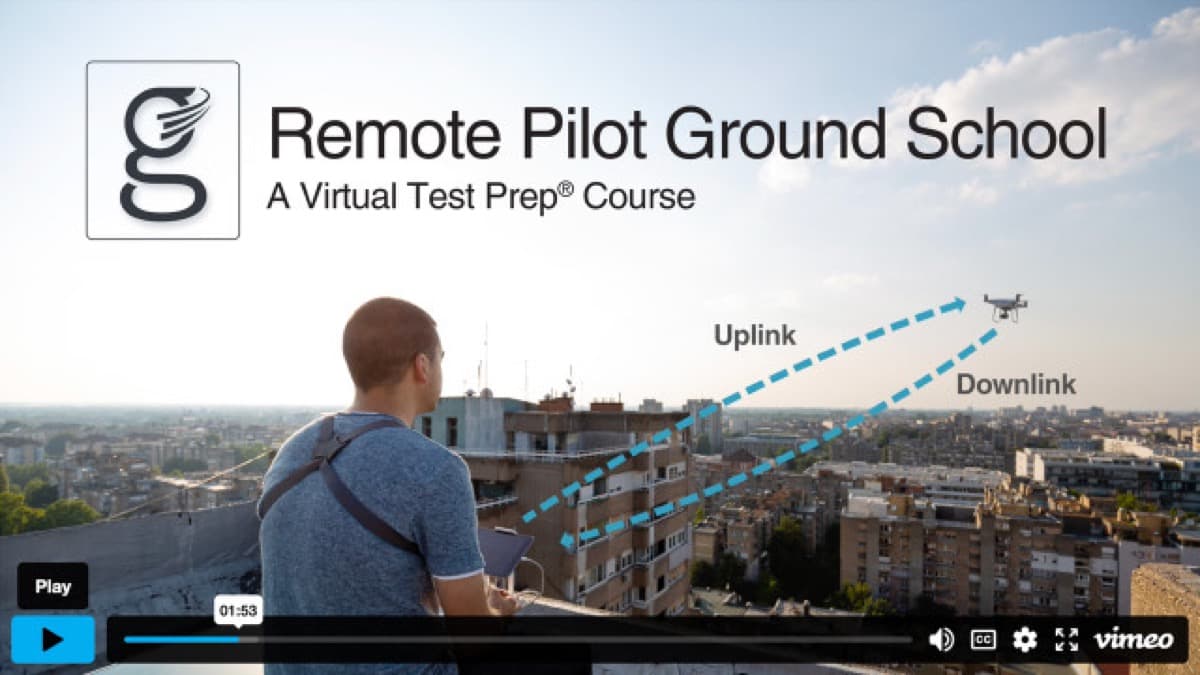 Aviation Supplies & Academics (ASA) has released a new Remote Pilot Online Ground School.
The virtual test prep course is designed for those who are flying a drone for non-hobby operations, which requires a Remote Pilot Certificate. Earning that certificate requires you to pass an FAA knowledge exam.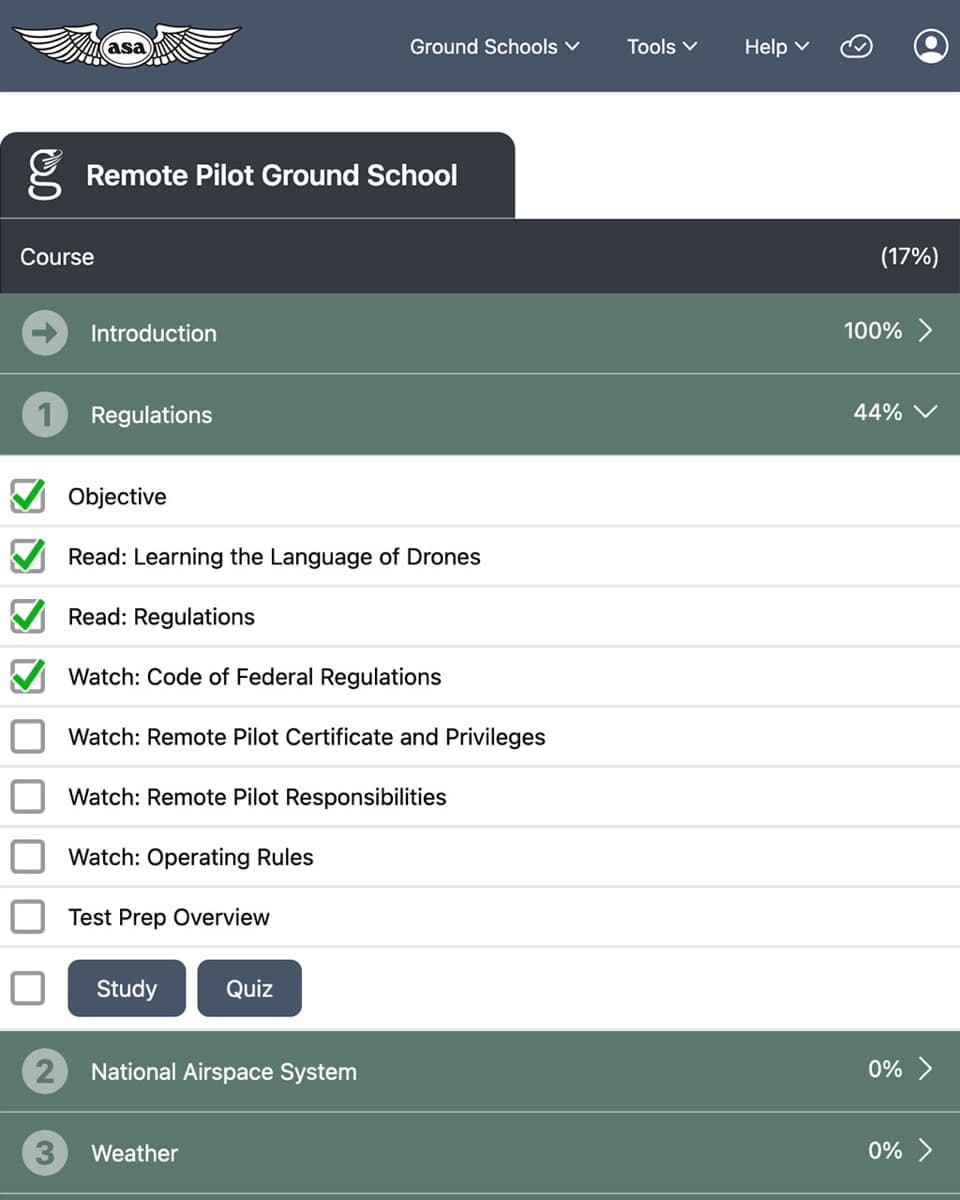 The new course's curriculum consists of lessons featuring internet-based evaluation, resources, and course tracking, supported with multi-media presentations from the leaders in drone training, according to ASA officials.
Students read content provided by the Remote Pilot Test Prep and The Complete Remote Pilot textbook, watch video content, then study with questions from ASA Prepware.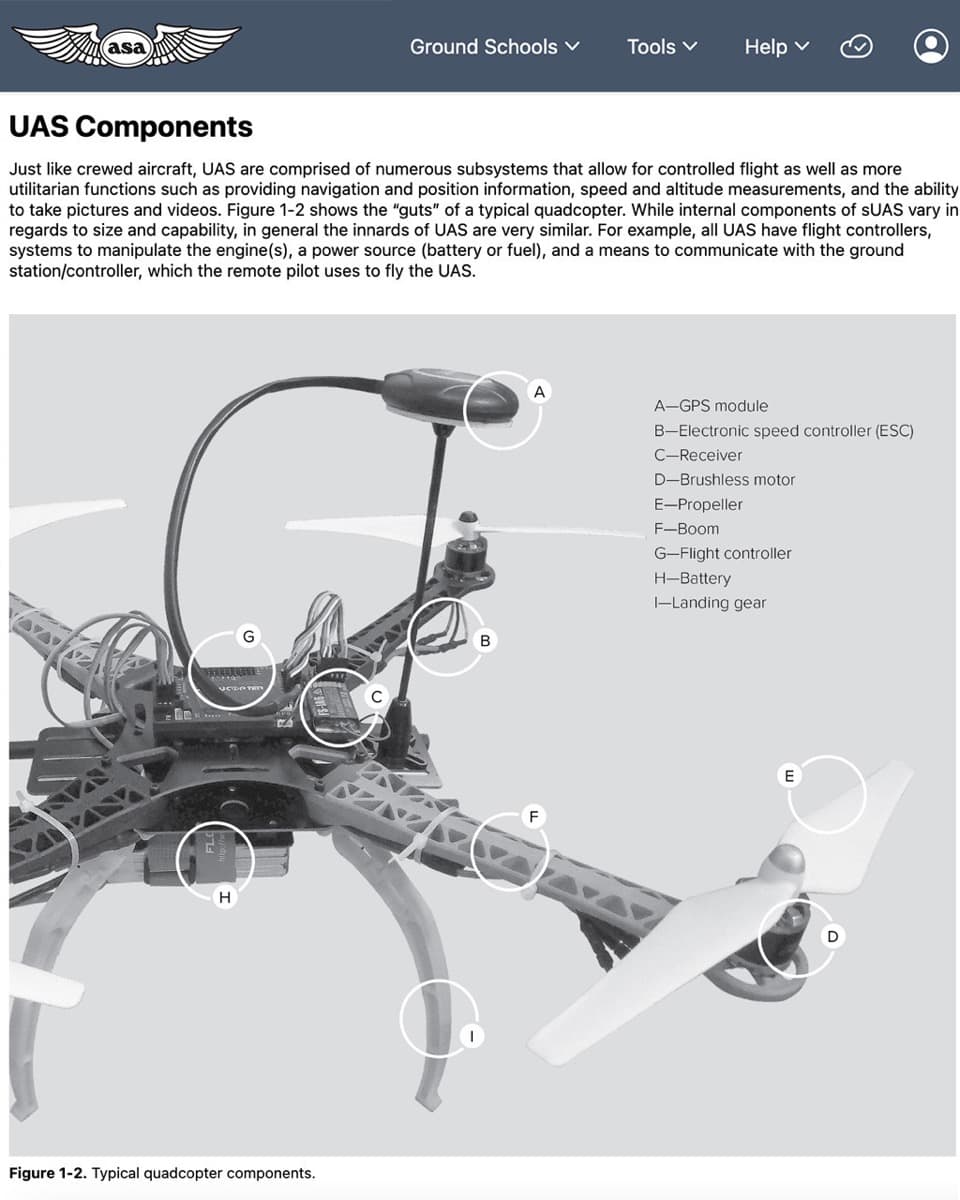 The course, which features English and Spanish closed captioning, also includes a 24-month subscription to Remote Pilot Online Ground School and Prepware Online.
Price: $149.95.
For more information: ASA2Fly.com