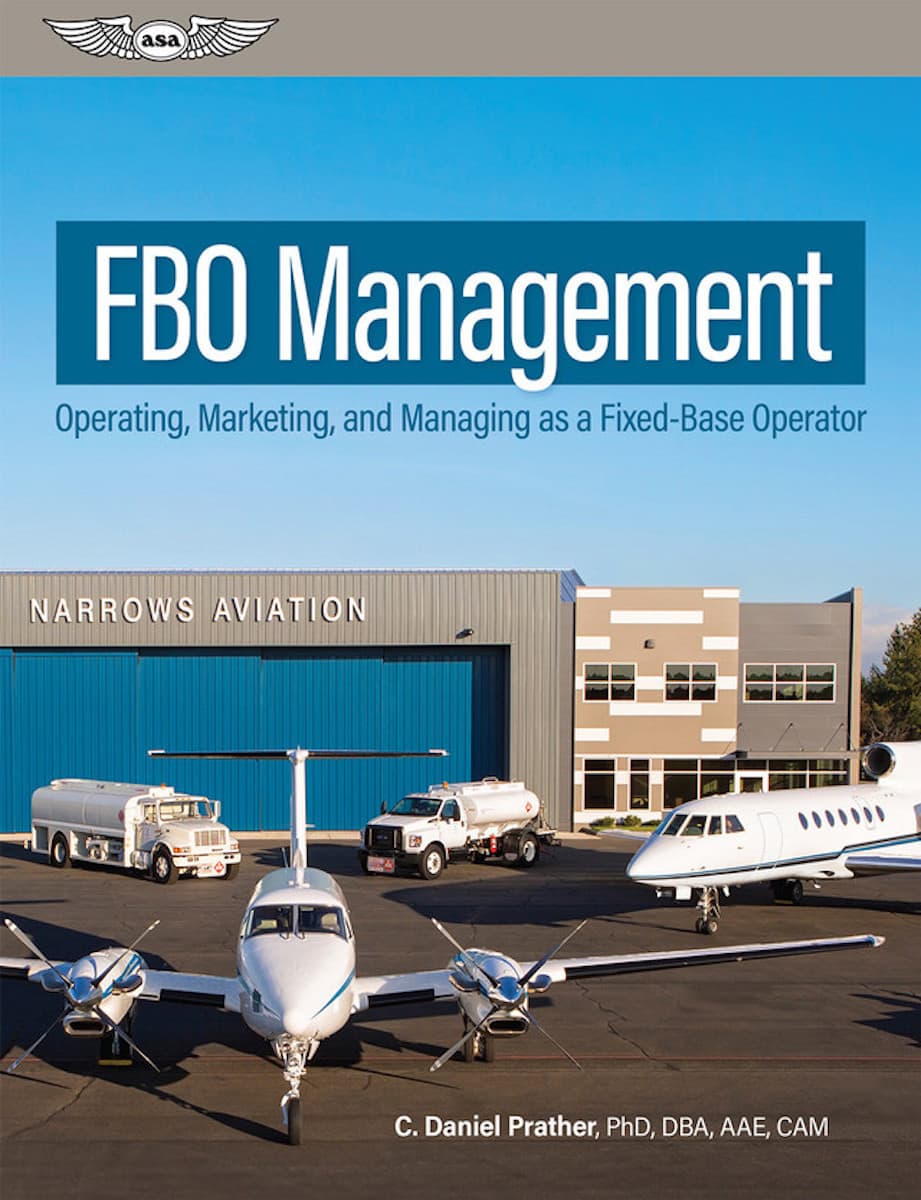 Aviation Supplies & Academics (ASA) has released a new book, "FBO Management: Organizing, Marketing, and Managing as a Fixed Base Operator," by Dr. C. Daniel Prather.
In the book Prather "presents key considerations for FBO managers and prepares university-level students for this competitive business field," according to ASA officials.
The book begins by covering the history of general aviation and the scope of the current industry, and then examines all elements of FBO operations, including line service, aircraft maintenance, flight operations, aircraft sales, aircraft charter, customer service, and more, ASA officials note.
Several instructor resources are included with the textbook, including chapter review questions, quizzes, and scenario-based exercises, all with answers and explanations, as well as PowerPoint slides for classroom instruction.
"Entrepreneurs establishing an FBO will find practical discussions of FBO services to consider, safe line-service practices, proper legal structures, marketing plans, risk management, and more," ASA officials added.
The hardcover book is $69.95, while the ebook is $64.95. Both are available in a bundle for $79.95.
For more information: ASA2Fly.com