The Aircraft Electronics Association's "Pilots Guide to Avionics" has just been released.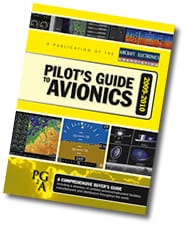 The guide features several articles aimed at helping pilots make better buying decisions in the field of avionics. The spiral-bound guide also includes a directory of all AEA members, including certified avionics/instrument facilities.
Articles in the 2009-2010 Pilot's Guide Include: New Avionics Products for 2009; an ELT buyer's guide; a standalone instruments buyer's guide; a guide to pre-owned avionics; glass panels; and more.
The guide is free.
For more information: www.aea.net/pilotsguide/