The FAA has approved the addition of several remaining aircraft families to STC SA02246LA for the EZ Flap manual flap handle upgrade. The vast majority of Cessna, Piper, Beech, Maule, and Stinson aircraft with manual flap controls are now included in the FAA approval.
EZ Flap is the first major safety and performance upgrade for the beloved "Johnson Bar" flap handle in 60 years, according to EZ Flap inventor Bill Berle.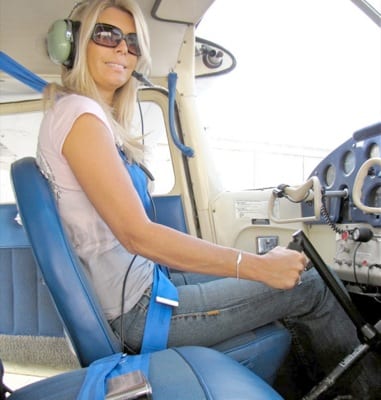 "For all these years, pilots have had to lean way down and forward to reach the flap handle, causing safety, comfort and visibility problems," he says. "They lose visibility, take their eyes off the landing or takeoff zone, or interrupt their instrument scan while they're reaching for the flap handle. EZ Flap solves that problem once and for all whether you have a shoulder harness or not. You get a lot more safety, a lot more convenience, and reduced pilot workload during the most critical phases of flight. It's approved on 95% of all manual flap airplanes built in the U.S."
The patent-pending device installs onto the existing aircraft flap handle in 30 minutes with no disassembly or de-rigging, drilling only two small holes, he adds.
For more information: EZFlaphandle.com or 818-634-9762.