Vintage aircraft and attractions, along with special programming, will honor early aviation pioneers through a commemoration of centennial of air mail service during EAA AirVenture 2011, slated July 25-31 at Wittman Regional Airport in Oshkosh.
The 100th anniversary commemoration of air mail service will focus on the aircraft and people of the pre-World War II era when air mail pioneers laid many important foundations for modern aviation, including aircraft, routes, and navigation aids, EAA officials said.
At the heart of this centennial celebration will be the display located in the Vintage aircraft area. Already confirmed aircraft include EAA's airworthy Bleriot XI replica, painted to represent Earle Ovington's airplane that made the first official air mail flights in 1911, as well as a Hisso-powered Curtis JN-4 "Jenny" owned by Ron Alexander. This new restoration will be painted to represent the airplane that completed the first regularly scheduled air mail service beginning in May 1918 on a route between Washington, D.C., and New York City, with an intermediate stop in Philadelphia.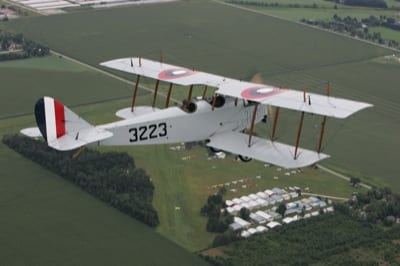 Additionally, EAA will have several aircraft from its AirVenture Museum collection on display, including a Pitcairn Mailwing, Swallow, Ford Tri-Motor, Pitcairn Autogiro, and Fairchild FC-2. Alexander has also indicated his Stearman C3B will be present as well. Owners of antique aircraft having a direct link to air mail operations who wish to take part in the festivities can email their interest to vintageaircraft@eaa.org.
"One of the earliest practical uses for powered flight in its fledgling years was air mail service," said Tom Poberezny, EAA and AirVenture chairman. "Air mail service played an integral role in advancing aviation, and this commemoration will recognize the legacy left by those pioneers and the brave souls who were lost along the way."
Other activities and features planned around the air mail centennial include an air mail station where children and adults can write letters and have them mailed via vintage biplane, re-enactors dressed as historic air mail pilots, Theater in the Woods programming, movies, museum exhibits, and much more.
For more information: AirVenture.org