Piper Aircraft Inc. is terminating its business relationship with Czech Republic-based Czech Sport Aircraft to market that company's Light Sport Aircraft under the PiperSport name, citing differences in business philosophies.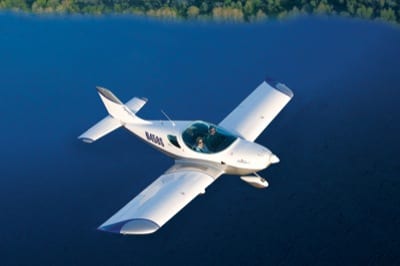 "After a year working with Czech Sport Aircraft, Piper determined that it is in our company's best long-term interests to discontinue the business relationship which distributed a Light Sport Aircraft manufactured by the Czech company and distributed under Piper's brand by a separate distributor network," said Piper CEO Geoffrey Berger. "Clearly, the company has a different business perspective and approach to the market than Czech Sport Aircraft," he added.
Piper had created a stand-alone distributor network specifically to market the aircraft manufactured and supported by Czech Sport Aircraft and branded as the PiperSport. As the company built that distributor network, it became clear that Piper's core strengths and that of Czech Sport Aircraft were mismatched, company officials said.
"We at Piper have a close affinity with this emerging segment of the marketplace and we have great expectations for the LSA industry. The LSA we were distributing is a good one and we encourage aviation enthusiasts to continue their support of this segment of the market," Berger added.
"We certainly understand the implications of this development in the Light Sport Aircraft segment and do not take this action carelessly," he said, adding "Piper's core philosophy is to execute leading aircraft programs where the company offers the most value to customers. An example of this is Piper's sustaining commitment to the PiperJet Altaire business jet program and the improvements the company is making to the global dealer and support infrastructure."
Look for more on this story in upcoming posts.
For more information: Piper.com