The community of Greenville, South Carolina, is served by three of the state's busiest airports. The top airport executives of all three facilities have been named on the list of the 50 Most Influential People of 2010 by Greenville Business Magazine, emphasizing the critical role aviation plays in South Carolina.
Jody Bryson, President and CEO of the South Carolina Technology & Aviation Center (SCTAC), Joe Frasher, Airport Director of the Greenville Downtown Airport (GMU), and Dave Edwards of the Greenville-Spartanburg International Airport (GSP) were noted for their contributions in local economic development.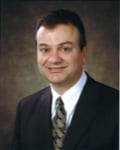 "Our community is fortunate to have three airports that play a positive role in the economic development of Greenville. GSP provides scheduled commercial airline service for the region; SCTAC serves large aviation industries that provide aircraft maintenance and modification services for civilian and military customers; and GMU provides an essential, convenient location for business aviation. All three local airports are needed to maximize regional economic development and facilitate the efficient delivery of travel and distribution services," stated Frasher. "Each airport also contributes jobs, services and taxes to our region."
"Airports support business development in many ways like highways and railroads do. Aviation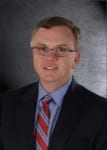 activities bring business; and Greenville's airports have a great working relationship with local economic development departments like the Greenville Area Development Corporation (GADC)," stated Bryson. "The GADC is well aware of our airports' different assets and the key roles each play in the region; and they use this information to better sell corporations on relocating or expanding here."
"The aviation industry is extremely important to our region's economy," according to Jerry Howard, President & CEO of the GADC; (Howard was also named as one of the 50 Most Influential People of 2010). "From air charter to the manufacturing of aviation parts, companies like Lockheed Martin, Honeywell, GE Aviation, Michelin Aircraft Tires and Cytec Carbon Fibers provide high paying jobs to a large number of people in our community. Also, Southwest Airlines entering our market will give us a big boost and make us much more competitive when recruiting new businesses."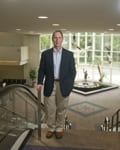 "The impact of aviation here in the Upstate is phenomenal," stated Edwards. "According to the latest economic impact study done on the airport in 2009 by SYNEVA Economics, LLC, GSP International had an annual economic impact of over $377 million. This number will get even stronger with the arrival of Southwest Airlines in March. Not only is passenger traffic expected to increase dramatically, economic development specialist in the area are reporting that the calls have already begun from business and industry around world expressing an interest in finding out more about Upstate South Carolina. The arrival of Southwest is a game changer not only for the airport but for the entire region," Edwards added.
"General aviation is often overlooked as a source of economic growth," stated Frasher. "There is an old aviation saying that says: 'A mile of highway gets you one mile, but a mile of runway can take you anywhere,'" said Frasher. "Aviation encourages business growth and expansion especially in areas where commercial airlines don't have regularly scheduled flights. Aviation is crucial to many companies because, through aviation, materials, workers and a wide variety of consumers are all within reach," Frasher added.
You can see the publication and what they had to say about each one of them here.
GMU is the busiest general aviation airport in South Carolina and is a self-sufficient entity with financial strength that doesn't rely on local taxpayers for funding. The airport is home to more than 25 aviation-related businesses creating 453 jobs that annually contribute more than $35.2 million to the Upstate economy. For more information: GreenvilleDowntownAirport.com
SC Technology and Aviation Center (SCTAC) is designed to meet the needs of technologically-advanced businesses in a global economy. The center features a combination of advanced manufacturing, distribution, and aviation facilities. The park is also recognized as a major aircraft maintenance and modification center capable of completing major structural repairs, inspections, and other service needs. For more information: SC-Tac.com