Officials at Czech Sport Aircraft are now telling their side of why the deal with Piper Aircraft fell apart. In comments released yesterday, the company said: "After a year of having been marketed as the PiperSport in cooperation with Piper Aircraft, by mutual agreement, Czech Sport Aircraft's SportCruiser is to once again be independently distributed. Why has this happened?
CSA and Piper have agreed to end the relationship that has been in place for the past year (announced formally at Sebring last January). The main reasons were differences in direction and philosophy of the two firms. CSA officials said they wished to continue to distribute CSA aircraft worldwide and did not want to focus on the US market only. "The process is being handled smoothly and professionally so that it will be as seamless as possible," officials said in a release.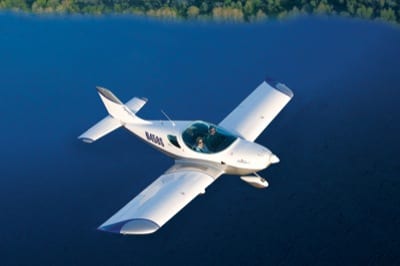 The name of the aircraft will change from PiperSport back to SportCruiser. "But other than that it is very much business as usual," officials said. The network of dealers, distributors and service agents that surrounds the type will continue to operate and to be strengthened, though now directly under the Czech Sport Aircraft banner. The CSA dealer network currently covers 24 countries, company officials noted.
"This will allow us once again to engage directly with clients and dealers to provide the best aircraft for their needs at the best value," said PetrDuben, CSA managing director. "CSA will fully support existing SportCruiser fleet as well PiperSport fleet."
Company officials added that customers "can also be reassured that CSA is a strong and stable company. Backed by leading European private capital firm Slavia Capital, the company enjoys respect in the market, has a current order book in excess of 150 aircraft and continues to invest in R&D."
Slavia Capital also continues work in preparation of the Initial Public Offering of CSA shares at the Prague and Warsaw Stock Exchange, company officials said.
CSA officials also promised that this year they will unveil "significant new design changes" to the LSA, including revisions from spinner through canopy, elevator, ailerons and wing tips.
The SportCruiser will be available in a variety of configurations, build and trim levels. These range from the QBK (QuickBuild/Experimental) model for home builders through to the RTF (Ready to Fly) plane with a choice of basic analog instruments through to full glass panel configurations with luxury leather seats, BRS and autopilot. This year the company also has a tie-in with one of the Red Bull Air Races pilot Martin Sonka, who is  also a display pilot of Czech Airforce. CSA will introduce a new MT (Primary Military Trainer) at AERO Friedrichshafen 2011, as well as its new high wing design.
For more information: CzechSportAircraft.com