While initial and recurrent training for glass cockpit and high performance aircraft is readily available, pilots of vintage aircraft often find themselves out of luck when it comes to leading edge recurrent training. This, even though their 10- to 50-year old Beech, Cessna, Piper or other aircraft still make up the majority of the general aviation fleet. Sporty's Flight Center is filling this training void with a special recurrent training weekend, scheduled for August 11-14.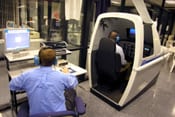 Dubbed "Sporty's Summer Camp for Pilots," the training will feature dual instruction by  Sporty's Academy instructors either in the pilot's own aircraft, or in one of Sporty's aircraft including the Cessna 172, 182, Beechcraft A36 and Piper Aztec models. Each day will also feature choices of ground schools on pertinent topics. The dual and ground instruction sessions are FAA WINGS accepted, according to company officials.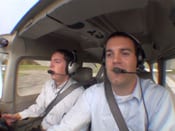 "The objective of the course is to provide a structured program of recurrent training for rated pilots," stated David Zitt, Sporty's Academy Flight School Manager. "The program provides a number of options, paths and scenarios to allow a customized experience while meeting the goals of our clients and maintaining a structured approach to the training."
While the pilots are enjoying their training, their families will find a wide variety of recreational and cultural opportunities available – making this event a great family mini-vacation, Sporty's officials said. The learning each day will be capped off with an evening social plus a Saturday "Graduation Banquet" with featured speaker Phil Boyer, former president of AOPA.
For more information: sportys.com/flightcenter