Gameloft, a global publisher of digital and social games, has launched book-app Warplanes: A History of Aerial Combat.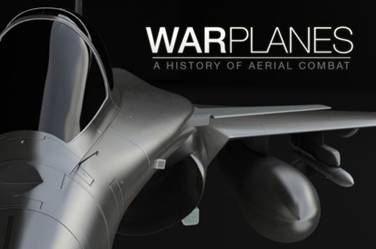 Compatible with the iPad 1 and iPad 2, it is available on iTunes for $6.99.
In the book-app, you won't just read about the historic role of these amazing aircraft, you will interact with them through rotatable 3D models, according to company officials. Peruse a gallery of over 200 HD pictures plus interactive cutaway diagrams and schematics that will let you look at every detail. You can even watch certain planes in action with a wide collection of videos. This app was designed to not just inform, but entertain, whether you're an expert or just a fan of war planes, officials add.
This book-app features:
• 43 historic war planes including fighters, bombers, reconnaissance and more
• Accurate 3D reproductions for each plane
• A gallery of over 200 photographs
• Detailed information including each plane's combat role, historic significance & interesting facts
• Technical illustrations: Schematic/blueprints and color illustrations
• A stats screen that lets you compare planes side-by-side.
• 15 videos of the aircraft in action: watch them taking off, maneuvering and firing weapons.
• Interactive cutaway diagram drawings
• Interactive timeline showing the evolution of war planes
The app can be found here