Wings of Hope, a global humanitarian charity headquartered in St. Louis, was presented with country music legend Roy Clark's private plane, a four-seat Piper Tri-Pacer, to be raffled to help American children with major health issues get to life-saving treatment.
Clark said he has spent hundreds of hours enjoying his plane and he hopes the winner of the raffle enjoys it as much. The plane will be raffled with a full scholarship for a private pilot license and a Lightspeed Zulu headset. Only 2,000 tickets are being sold at $50 each. More information is online at WingsOfHopeRaffle.org. The plane and scholarship are transferable.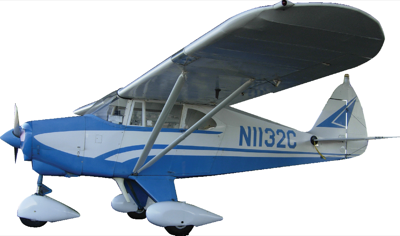 "We are grateful for Roy's generosity to the people we serve and will put to good use the proceeds from this once-in-a-lifetime chance to own a piece of Americana and gift of flight," says Doug Clements, Wings of Hope President.
Wings of Hope, a nonprofit organization headquartered in St. Louis, created its Medical Relief and Air Transport (MAT) program in 2003 with the goal of providing air ambulatory service to critically ill children across the country. To date, MAT has provided service to 3,000 children, conducting more than 600 patient flights every year. Proceeds from the plane raffle will be directed entirely in support of the MAT program.