"Look but don't touch" is usually the mantra of museums, but not at the Air Zoo. During the whole month of February, visitors will be able to experience aircraft from a different point of view — the cockpit.
Visitors will have the chance to climb into the cockpits of three planes — the AT-6 Texan, T-28 Trojan and Skyraider — throughout February. The open cockpit experience is complimentary with the purchase of general admission ($8).
"We are pleased to offer visitors the rare opportunity to be up close and personal with some of our country's most historic aircraft," says Bob Ellis, Air Zoo president and CEO. "The Air Zoo's open cockpit program has always been one of our visitors' favorite experiences and we're proud to offer it for an entire month."
Each weekday, one of three planes will be featured with an open cockpit. On the weekends, all three aircraft cockpits will be open to the public. The open cockpit schedule, with specifics about each plane, is as follows: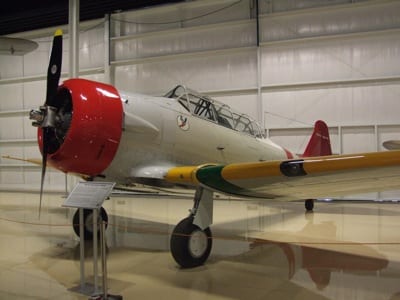 North American AT-6 Texan: Open Feb. 1-6 and 6-10: The North American AT-6 Texan was an advanced trainer flown by almost all American pilots and many Allied pilots during World War II. Although it wasn't as fast as a fighter, the Texan had more maneuverability and was easier to handle. It was designed to give the best possible training in all types of tactics, from ground strafing to bombardment and aerial dogfighting. North American built more than 15,000 Texans, but after World War II, only about 2,000 remained in service in the U.S.
North American T-28 Trojan: Open Feb. 13-17: The North American T-28 Trojan was a primary trainer used by the U.S. Air Force and Navy to transition pilots to jet aircraft. The Trojan was produced in 1948 to replace the Texan as a primary and basic trainer, but was converted into a ground attack and anti-guerilla aircraft. North American built a total of 1,948 Trojans.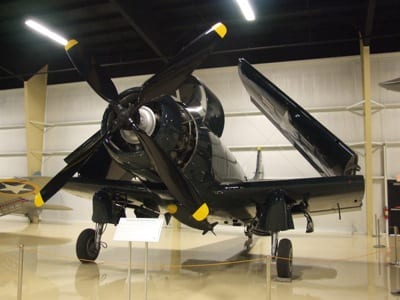 Douglas 4D-4NA Skyraider: Open Feb. 20-24 and 27-29: The Skyraider was one of the most successful Douglas aircraft produced for the U.S. Navy. It was produced too late for operational use in World War II, but played a major role in Korea and Vietnam operations. It was the only aircraft of its time capable of delivering 8,000 pounds of bombs with dive-bombing precision against difficult targets, such as mountain bridges and hydroelectric dams.
Due to the varying engineering and design elements, a weight restriction of 250 pounds is placed on each aircraft. Visitors must also have the ability to enter and exit the aircraft unassisted. Children wishing to sit in the aircraft must be supervised by their parents/guardians.
For more information: AirZoo.org or 269-382-6555
People who read this article also read articles on airparks, airshow, airshows, avgas, aviation fuel, aviation news, aircraft owner, avionics, buy a plane, FAA, fly-in, flying, general aviation, learn to fly, pilots, Light-Sport Aircraft, LSA, and Sport Pilot.