After 14 successful years, the Virginia Aviation Council is adding a crowd-pleasing flying event to its popular Virginia Regional Festival of Flight. Surveys have shown that attendees want to see more aircraft in flight, so this year a Directed Parade of Flight will take place on Saturday, April 28, from 12:30 p.m. to 1:30 p.m. at the Suffolk Executive Airport (SFQ). The airport will be closed by NOTAM to all arriving and departing traffic during this aerial showcase.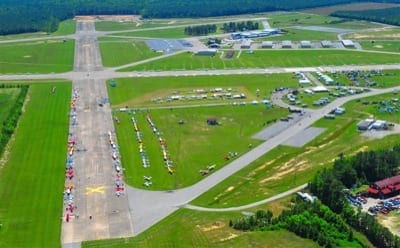 Anyone who wants to participate in the Directed Parade of Flight must fill out an online form and send it to the Field Manager, Tom Tyndall. The primary rules for flying your aircraft are:
Open only to experimental, antique, classic and light sport aircraft
The aircraft will be sorted by category and speed
Each plane is limited to three circuits of the airport, no formation flying
Maximum of 4 planes in the pattern at a time
Minimum of 500 foot altitude over the runway
Normal traffic pattern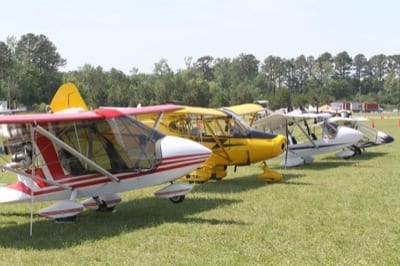 If you'd like to participate, fill out the form on the fly-in website and submit it to Tom Tyndall, 804-261-7501, no later than April 25.
The Festival of Flight will again offer aviation forums, workshops, aircraft judging, and a pancake breakfast each day. For detailed arrival procedures for GA and ultralight aircraft see the website: VirginiaFlyIn.org.
People who read this article also read articles on airparks, airshow, airshows, avgas, aviation fuel, aviation news, aircraft owner, avionics, buy a plane, FAA, fly-in, flying, general aviation, learn to fly, pilots, Light-Sport Aircraft, LSA, and Sport Pilot.