A few days from now, Joe Birch of Corrigan, Texas, will do something that very few people get to do: Fly the plane he built with his own two hands for the first time.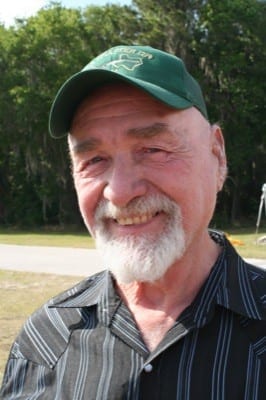 As he sat in the workshops area of Sun 'n Fun last week, he recalled the day back in 2008 when he walked into one of the workshops and found a group of volunteers building a Zenith 701 that, once complete, was to be donated to a charity (Sadly, the "Spirit of Hope," as it was dubbed, was destroyed in last year's tornado).
But back in 2008, Birch found himself working on that plane every day he was at Sun 'n Fun. When he bought his Zenith 750 kit — "I fell in love with that plane," he said — he was prepared for the project.
Getting that hands-on experience at Sun 'n Fun "taught me all the skills I needed to build mine," he said.
"He was practicing on mine," Workshop Volunteer Burl Nelson said with a laugh, "so he knew he could build his."
Birch built the Zenith all by himself, taking about four years to complete the project. Just a few months ago, he headed to Carson City, Nev., for six hours of transition training with a CFI to prepare for his first flight. With the DAR sign-off complete, he was anticipating first flight in the week after he returned home.
"I just turned 73," he said. "This will be my birthday present to myself."
People who read this article also read articles on airparks, airshow, airshows, avgas, aviation fuel, aviation news, aircraft owner, avionics, buy a plane, FAA, fly-in, flying, general aviation, learn to fly, pilots, Light-Sport Aircraft, LSA, and Sport Pilot.