IDAHO FALLS, Idaho — The May 18-19 Trade Show Aviation Idaho held in the gleaming AeroMark hangar at the Idaho Falls Regional Airport seemed a hit among both the attendees and vendors. While not packed with attendees either day, those who did show up made for lively and genuine conversation. These smaller events allow people the time to truly connect.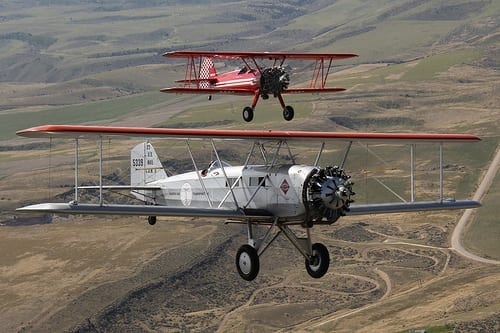 Thirty-four vendors surrounded by 12 aircraft (including an Aviat Husky, a Piper Meridian, a Quest Kodiak, a twin Beech, a 1946 Cessna 120, a T-6, a Cessna Caravan, a Cessna 182, a Beech King Air, a Cirrus SR22T, a Stearman and, the hit of the show, Addison Pemberton's Boeing Model 40C) still left plenty of room for attendees to wander AeroMark's massive hangar.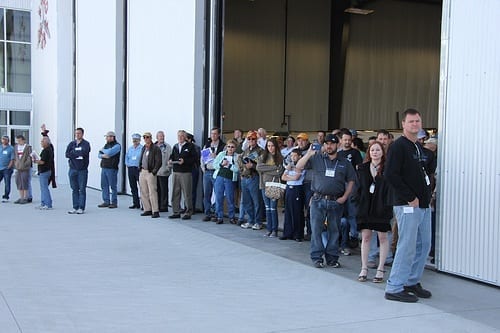 On several occasions, the doors of the hangar were opened so the massive Model 40C could slide outside for rides around Idaho Falls. Those lucky enough to gain a ride, including yours truly, landed with huge grins.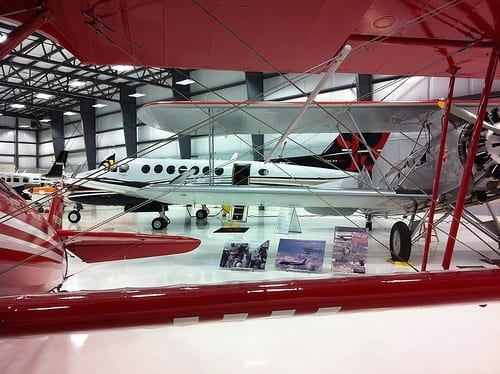 Thomas Hoff, son of AeroMark owner Bob Hoff and show organizer, scheduled evening events both Friday and Saturday. On Friday, long-time local instructor Bob Jones was honored during an informal social. Saturday was a full-on banquet, including a presentation by Model 40C owner/restorer Addison Pemberton. The photos and storytelling are second to none. If ever you have an opportunity to listen to Addison, don't pass it up.
No dates for 2013 have been scheduled, but plan for a trip to Eastern Idaho in May. I know it's on my calendar.
For more information: IdahoAviation.com, AeroMark.com
People who read this article also read articles on airparks, airshow, airshows, avgas, aviation fuel, aviation news, aircraft owner, avionics, buy a plane, FAA, fly-in, flying, general aviation, learn to fly, pilots, Light-Sport Aircraft, LSA, and Sport Pilot.