A year after releasing the first iPad compatible Attitude and Heading Reference System (AHRS-G mini), Levil Technology has now unveiled engine monitoring capabilities with the introduction of the iLevil for mobile devices.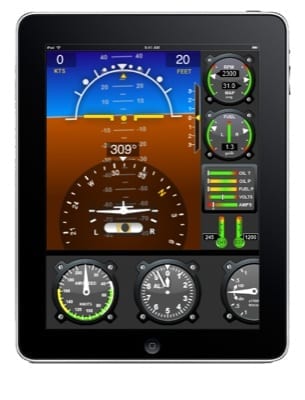 With built-in Bluetooth and Wi-Fi support, the iLevil offers pilots the ability to customize their system by choosing any combination of the following: Primary Flight Instrumentation, Engine Information, ADS-B in Weather and Traffic and GPS.
The integrated engine analyzer allows pilots to monitor real-time information such as RPM, manifold pressure, fuel level, temperatures readings, etc., wirelessly on your device. Compatible applications such as i1000 Flight System from Digital Sectional and AHRS Utility from Levil Technology will be demoed during the AirVenture show in Oshkosh this year.
"We've been trying for years to design a touch-screen glass cockpit for the pilot on a budget, yet there wasn't an affordable way of achieving this until the tablet revolution came along," says Ruben Leon, president of Levil Technology. "iLevil completes the missing piece; in combination with an iPad or Android tablet, it is the most affordable and lightweight EFIS a pilot can have."
The new system was designed as an additional layer of safety to traditional multi-function displays or an affordable solution to weight-limited aircraft such as LSA, ultralights and UAVs, he said.
The iLevil will be available for pre-order at AirVenture.
People who read this article also read articles on airparks, airshow, airshows, avgas, aviation fuel, aviation news, aircraft owner, avionics, buy a plane, FAA, fly-in, flying, general aviation, learn to fly, pilots, Light-Sport Aircraft, LSA, and Sport Pilot.