Petersen Aviation, known best as the world's authority on the use of mogas in aviation, has launched a greatly improved web site to make the conversion to mogas even easier than ever.
The new site includes the means to quickly determine if a mogas STC is available for your engine and airframe combination. The choice of airplane images on the web site depicts the wide range of aircraft that are covered by Petersen STCs, from the Piper Cub to the Douglas DC-3.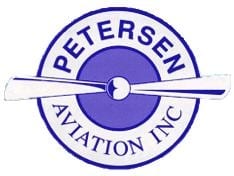 Users can quickly generate an order that is handled completely online. Prices for Petersen Aviation STCs have remained constant for many years at $1.50/HP for engines requiring 87 AKI mogas and $2/HP for those needing 91+ AKI mogas. For a few engine/airframe combinations, some additional modifications are required, which are explained on the site.
Website visitors are warned to "Never Feed your Engine Ethanol," for which Petersen  offers a reusable ethanol tester for $15.
The website also provides detailed information on the required specifications for aviation-grade mogas as well as useful links to other web site listings of airports that offer mogas.
Thanks go to Todd Petersen of Petersen Aviation for his continued strong support of the only affordable, lead-free alternative to avgas, and for helping tens of thousands of pilots to lower the cost of flying.
The GAfuels Blog is written by two private pilots concerned about the future availability of fuels for piston-engine aircraft: Dean Billing, Sisters, Ore., a pilot, homebuilder and expert on autogas and ethanol, and Kent Misegades, Cary, N.C., an aerospace engineer, aviation sales rep for U-Fuel, and president of EAA1114.