Picture this: 80 airplanes, more than 400 booths, and hours of seminars in beautiful Palm Springs, Calif. That pretty much sums up this year's Aircraft Owners and Pilots Association Aviation Summit.
In the more than 10 years I have been working at General Aviation News, I have been to the annual event many times as a reporter. This was the first time I attended as a presenter, as I volunteered wearing my flight instructor cap.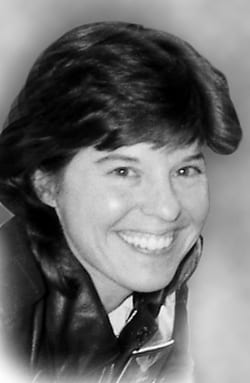 Seminars ran the gamut from protecting your airport from redevelopment, expediting flight training, fun places to fly, using social media to recruit more aviators, to managing the cost of aircraft ownership. By far the most popular seminars dealt with the use of portable cockpit technology, such as iPads, tablets and smartphones. These sessions were packed, and the hallways of the convention center looked like a scene out of a Star Trek movie as people walked around with their faces buried in their data screens.
In a sense it was the new technology that brought me to this year's Summit. I spent the bulk of my time in a RedBird full motion flight simulator as an instructor pilot for the Pilot Proficiency Project.
The project, launched by the Society of Aviation and Flight Educators at AirVenture, gives pilots a chance to polish their flight planning, stick and rudder and decision making skills in a controlled environment. Each client gets one hour of instruction consisting of a 15 minute brief, 30 minutes in the RedBird, and a 15 minute debrief. The RedBird was configured as a G1000-equipped Cessna 172.
Scenarios run the gamut from VFR into IFR conditions, instrument approaches, crosswind landings, mountain flying, and, for fun, a chance to "land" on an aircraft carrier.
One man, prior to his RedBird session, was skeptical of the value of the training, since it "wasn't real." I pointed out that airlines make extensive use of simulators prior to allowing their pilots to fly actual aircraft. His attitude changed after his session.
Another client asked for spins, since she'd had a bad experience with an unintentional spin and was gun-shy. This is where the RedBird shines. It does not have dual controls. The instructor talks the client through recovery. In my opinion this does wonders for the client's confidence. She finished off her session in the RedBird by landing on the aircraft carrier.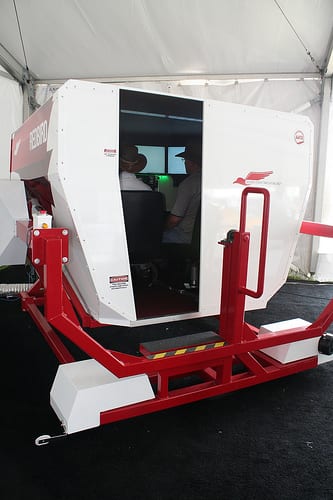 When I wasn't getting tossed around in the RedBird — apologies to the people who were pocket dialed because I left my cellphone in the side pocket of my cargo pants — I was representing Women in Aviation at the Ask the CFI seminar.
The seminar was set up like speed dating. There were tables with a CFI and an assigned topic, such as Picking a CFI and How to Pass a Check Ride. There were four 15-minute sessions offered during the one-hour seminar. One of the people who sat down at my table was a newly-minted CFI who was looking for tips on getting over those first few hour butterflies. Another person was stuck on the dreaded run-out-of-money-my-CFI-leaves-for-another-job-I-run-out-of-money-again treadmill and was looking for information on streamlining her training time.
The most poignant encounter was with a woman who had the misfortune of getting an intro flight from a CFI who, from her description, sounds like the poster boy for hazardous attitudes. She stated that the flight was done in a Light-Sport Aircraft and the young man performed aerobatics. The airplane is not designed for aerobatics. She had been in a small airplane before, and during the stunt flight she could hear the airplane oil-canning and knew that this was not good. Stories like this make me both sad and angry. You want to beg people like that not to reproduce. I assured her that most CFIs are not prone to such behavior, and offered to check with my contacts in her part of the world to see if there was someone she could work with.
One of the best parts of events like Summit is the chance to catch up with other aviators who you haven't seen in months. There was a new twist year as people commented on various Facebook posts that have been shared over the months. People retire, launch new projects, get married, change jobs, and acquire new airplanes. Although we may be at different places in our lives, aviation is the glue that binds us.
Some of the conversations were bittersweet. There were condolences on the loss of former senior news editor Tom Norton, who died in December, Dean Boyd, my aviation mentor, who passed away in March, and my father, who went West in August. All of them lived long, full lives, but I'd be lying if I said I didn't miss them, and I thought about them as I looked at the airplanes and products on display. Dad, in particular, would have been impressed by the Waco. And I think he would have enjoyed seeing his "His Adventurous One" teaching in the RedBird.
Next year's Summit is slated for Oct. 10-12 in Fort Worth, Texas.
Meg Godlewski is General Aviation News staff reporter and a Master CFI. She can be reached at Meg@GeneralAviationNews.com.