"Well, I am now a real private pilot, as of yesterday," noted an email I received this morning from Jennifer Julian. If you don't recall, I wrote about Jennifer last May. She survived a double lung transplant, earned her 3rd class medical, and was an active student pilot. She's now a certificated pilot.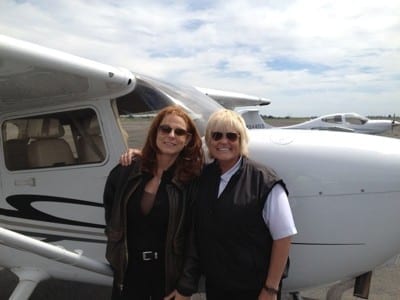 Jennifer is a woman who overcame tremendous hurdles to achieve her goal of becoming a pilot.
As she noted last year, "the key thing for me is attitude." It seems she still possesses that attitude. "I have more drive to accomplish more endorsements in the world of aviation," Jennifer said.
I have no doubt Jen. Congratulations.