The Breitling Countdown Clock on the SUN 'n FUN website is ticking down as Lakeland-Linder Regional Airport (LAL) in Florida transitions into GA's season-opener national fly-in/convention/airshow.
A pleasant Florida morning in late March revealed things falling into place. Piper Aircraft had its tent up already, as did the

Experimental Aircraft Association and the Aircraft Owners and Pilots Association. Nearby, the Boeing 727 just donated by FedEx for SUN 'n FUN's new education programs dominated the flight line. Down the way, a DC-3 was the backdrop for tons of supplies being forklifted throughout the exhibit area.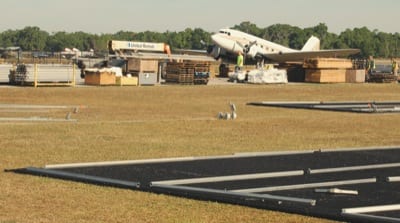 Changes continue last year's reshuffling of some long-established haunts. The old media center is now the Seaplane Pilots Association HQ. The Florida Air Museum is getting a new name at it transitions into a learning center. There are more changes coming — exciting developments that move SUN 'n FUN beyond the traditional "Spring Break for Pilots." Read: Relevance for changing times.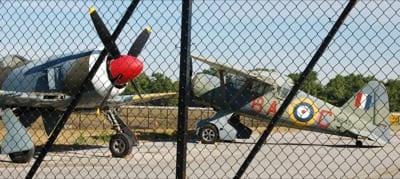 With all that's going on, it was still comfortable to return to the old grounds. It's like coming home. Everything's in its place. Good memories pop up around every corner. And as my day there progressed, I got to know the new leadership and new thinking that's changing this place for the good.
Stay tuned for news from SUN 'n FUN coming soon. In this time of leadership transition and fiscal scrutiny at our GA institutions, SUN 'n FUN got a head start — and it seems they already have a lot in the works.
See you there April 9-14?
For more information: Sun-n-Fun.org
© 2013 Drew Steketee All Rights Reserved