It's still going great guns — one of America's most unusual airports. Complete with Western theme buildings, 28-room on-airport motel and airplane-shaped swimming pool, it's the recreational center of its community. And this one-time "aeronautical dude ranch" lives on in…wait for it…New Jersey!
Noted for its concept and marketing, Flying W Ranch is now the Flying W Airport Resort.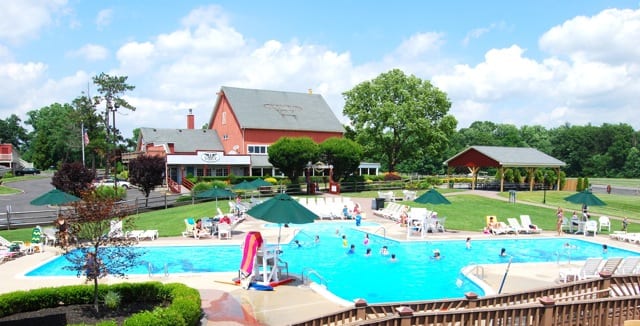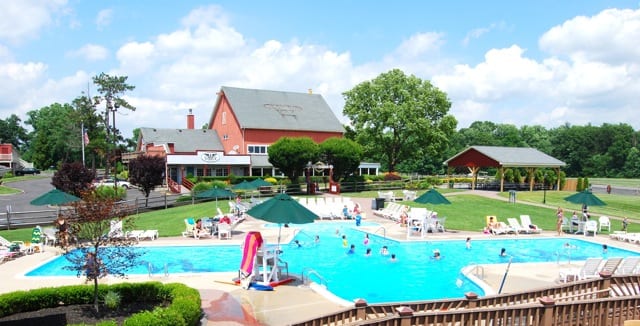 I remember first seeing it in 1966 after landing a Navion on that old oh-so-short crosswind runway. Taxiing in, a red Piper Aztec under the big tree had "Bob Cummings" emblazoned on its nose. I was impressed. (Did the 1950s TV personality, long an aviation booster, have a financial interest in the place?)
Today, most of the glamour and dude ranch activity is gone. But the bones are there. More important, innovative marketing under owner John Cave keeps the place going — at least the resort.
A friend of Flying W recently noted, "We used to be an airport with a swimming pool. Now, we're a swimming pool with an airport!" But the pool and resort are healthily busy.
Historical note: I cringed in 1985 when Cessna came out with overblown ad copy claiming "your airport is the local hot spot." Not recently, guys, not recently! But Flying W is a center of recreation and social life in the farmland that's suburbanizing fast east of Philadelphia. Folks pay seasonal pool memberships of $425 (single) to $600 (family of four) to enjoy the pool, outdoor pavilion, Tiki bar and Snack Shack.
Special events are big, too, from $1,500 wedding rentals to community fundraiser bashes. Summertime outdoor concerts feature locally popular cover groups like "Kenny Vance and The Planotones." (Around Philly, ancestral home of Dick Clark's "American Bandstand," 1950s rock-and-roll will never die. Dooo-Wop!) Other nights, entertainment includes "Emma Dilemma Karaoke." Said one local reveler on Twitter, "We had a blast!!! We weren't expecting so many people…." This is NOT your average airport.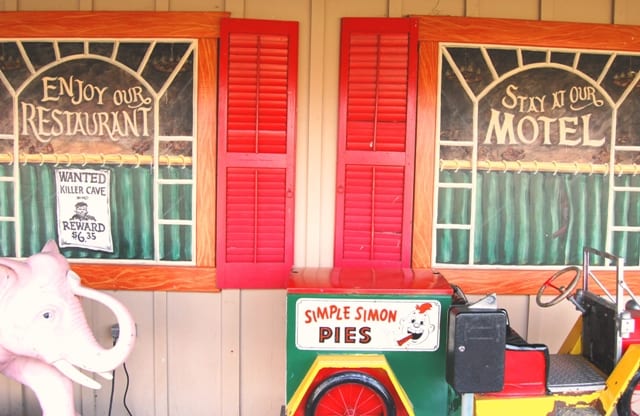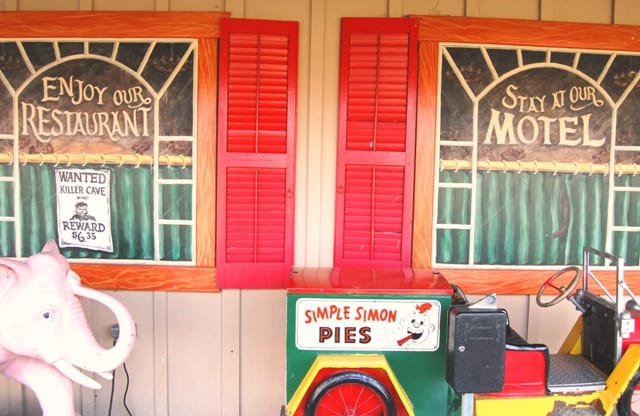 Sadly, a nice "white tablecloth" restaurant will not operate this year except for special events. Nor will the adjacent bar — for years wisely marketed to after-softball team gatherings. And just recently, the Runway Café in the flight school/ops lobby closed with the proprietor's passing.
But the poolside Snack Shack is open to pilots without paying a $10 daily resort fee (unless you want that ramp-side swim.) And the runway-side motel was often a convenient stop for me on many longer trips along the East Coast.
I've always admired this diversification and novel marketing combining aviation's appeals with the interests of non-pilots. Admittedly, the aviation side is down today — but perhaps less than at some airports.
The flight school here also takes a refreshing approach: "At Free Flight Aviation, you're more than just a Hobbs meter, you're part of the family." Their slogan? "Fun, Friends and Freedom." I like that!
They pitch a "value-oriented flight school and social club." The value part features eight well-maintained planes (some newer, some newly refurbished) at attractive rates. The social part is their "Free Flight Meet-up Group" that enjoys monthly "Let's Get to Know Each Other Breakfasts" and fly-outs.
The attractive rental prices and social events impose a $40.50 per month "aviator social club member fee" that helps with fixed costs. Renter's insurance is also required. Some are deterred but others pay their "dues" happily, as they did at the long-successful Kenmarson Flying Club — value-oriented predecessor to Free Flight. The fee also earns discounts on Flying W motel rates and resort fees.
The place stirs my memories of GA's 1960s when people who flew were "really sumthin'." Flying W was not the equal of the tony 1930s Philadelphia Aviation Country Club, but it had a certain cache.
Today it still offers people fun at the airport, even if they're only rubbing elbows with the aviation lifestyle. Flying W reminds us all we may be missing a few tricks in GA marketing and outreach.
© 2013 Drew Steketee All Rights Reserved