While many adults love airplanes enough to cuddle with them, a new product from Powder Puff Pilot is designed for kids to do just that. The Oklahoma-based web retailer of aviation gear and accessories has introduced "My First Airplane," a soft, huggable plush airplane that comes in powder pink or sky blue.
"My First Airplane" is a natural addition to Powder Puff Pilot's line of products that target women and children, according to owner Sue Hughes.
"We're all about ideas that popularize aviation among the younger set, because when a child falls in love with aviation, it's likely to last a lifetime," she said.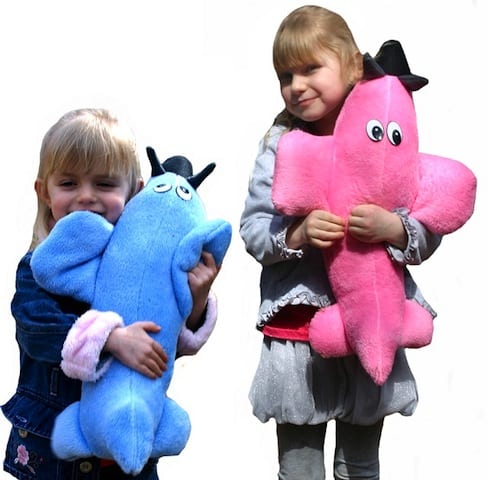 Hughes learned about "My First Airplane" from Michele McGuire, who designed the nearly 2-foot-long plush airplane. McGuire owns Safe and Sound Pets, which caters to canine air passengers with specially made headsets, logbooks, luggage, and other products for furry flyers.
"My First Airplane" grew from McGuire's design for her airplane-shaped squeaky toys for dogs. She went to the same U.S. manufacturer with the new, larger design for kids, and it took off from there. Her tag line is "You're never too young to 'have your own airplane' and dream of flying."
Powder Puff Pilot is one of dozens of retailers that carry products from Safe and Sound Pets.