When he died in 1979, Max Conrad was known the world over as the "Flying Grandfather."
A long-distance record breaker in light aircraft, most notably the Piper Comanche, Max was generally credited with more flying time than any other pilot — more than 50,000 hours. In 1954 he flew solo, non-stop from New York to Paris to deliver a Piper Apache, the first such flight since before World War II.
Out of this he created a unique career. He ferried more than 150 light aircraft across the Atlantic and at least 30 over the Pacific.
He once flew alone in a single-engine plane from Casablanca to Los Angeles, staying aloft for 58 hours and 58 minutes. Even today records that he set still stand, including the Class C Speed Around the World, Westbound in a Piper Aztec (123.19 mph) and Distance Without Landing in a Comanche (6,966.75 miles).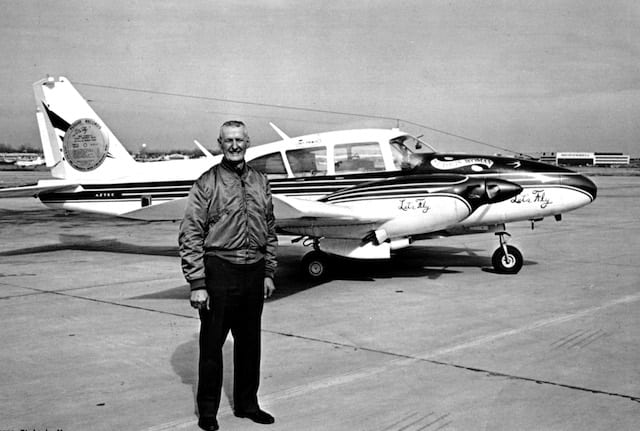 But what about before all those record-setting feats?
His aviation career began in 1928. After taking lessons around the Midwest, he completed his pilot's license in Denver. At that time he ordered a Hisso-powered Swallow and returned to Winona, Minn., where he scraped out an airport and started Conrad Aviation. He offered instruction, charter and sightseeing hops. After totaling the Swallow in an accident in the summer of 1929, Max purchased two Spartans, built a hangar, and formed the Conrad Flying Service.
By the fall of 1929 he was the owner of seven aircraft. Besides his business, he barnstormed on Saturdays and held airshows at Winona on Sundays. It was at this time that tragedy struck. In trying to save a woman passenger from being struck by a propeller when she stepped off the front of a Spartan's wing, Max himself was struck in the head, with a propeller blade crushing his skull. The passenger was killed and Max nearly died himself.
The accident left Max depressed and brain damaged. He was not able to control his speech, reading or thought processes. It wasn't until he tried to fly again that he realized he had not lost his ability and his depression started to recede. After recuperating in California, he returned to his flying business in Winona in May 1930. In addition to his instruction and charter work, he started monthly flights to California for which he purchased two Ryan Broughams.
In 1937 he purchased a Ford Tri-Motor with the intention of using it for passenger service to California. Unfortunately, the Ford was destroyed by a fire. Max tells the history of the Ford in an article that appeared in the January 1975 issue of Plane & Pilot: "One September day in 1937, I was on a charter flight in Kansas City, laying over there while my passenger visited his brother, a convicted bootlegger, at Fort Leavenworth. At the TWA headquarters, I saw a Ford Tri-Motor for sale and while they sold for $50,000 new, I couldn't resist the temptation to bid $5,500 on it, and left a $500 deposit. Amazingly, my bid was accepted, so I prevailed on my passenger to hit up his brother for the cash. The bootlegger couldn't see any future in aviation, so I returned to Winona, and went down Main Street, talking it up with my old friends. Before the day was over I had $100 each from 30 businessmen."
When his plan to use the Tri-Motor on a California shuttle service "flopped," he used it for charter work, giving rides at county fairs, and performing aerobatics.
Unfortunately, the Tri-Motor was destroyed in a fire after a student got it stuck in the mud. The left engine backfired and started a carburetor fire. Soon gas was spraying all over and the plane was consumed in the fire.
"As it turned out, I came out ahead, by selling the two Pratt & Whitneys for $2,500 each, plus the propellers, landing gear, and the tail, more than recovering my initial investment," he told Plane & Pilot.
In 1939, Max set up several Civil Pilot Training Programs in Minnesota, Wisconsin, and Indiana. The program was created by the federal government with the purpose of increasing the number of civilian pilots.
Then in January 1943 he suffered another tragedy. He had consolidated all of his aircraft from four training sites at Winona, storing almost all of his fleet of 30 aircraft into hangars. A fire started in one of the hangars, and, it being winter, the doors were frozen to the ground so that none of the aircraft could be rescued. The entire facility burned to the ground. Though this ended his school, 80 of the men who had learned to fly at Winona were in the armed forces and more were transport pilots.
The loss of his fleet required a new start for Max. In 1943 he went to work for Northwest Airlines as a pilot in supporting construction in Canada and Alaska. When his six-month contract was over, he was hired as chief pilot for the Minneapolis Honeywell Co.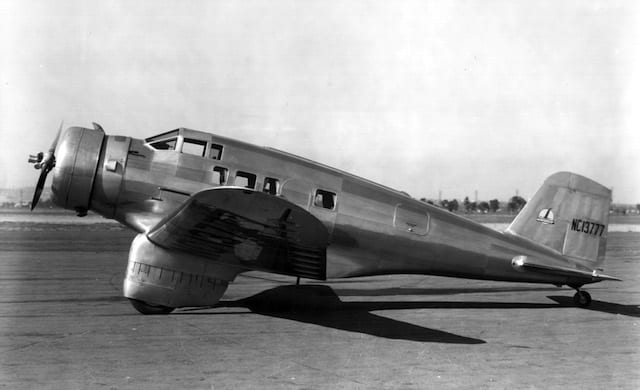 In 1950, on one of his trips out east for Honeywell, he overflew the Piper factory at Lock Haven, Pa., where he noticed dozens of unsold Pipers. Max became a dealer and made an arrangement with William Piper that if he flew a Piper Pacer on a solo roundtrip across the Atlantic to Europe, Max would get a 25% discount. The solo flight was a success — it gave a boost to Piper's lagging sales and began Max's career as a long distance flyer.
And, as they say, the rest is history — record-setting history.