Michigan businessman Phillip Bozek recently took delivery of a TBM 900, making him the youngest owner of this new variant in the family of TBM very fast turboprop aircraft.
Having learned to fly three years ago, the 28-year-old Bozek runs his family's lighting business, Conserva Electric Supply, and also is involved in real estate investment.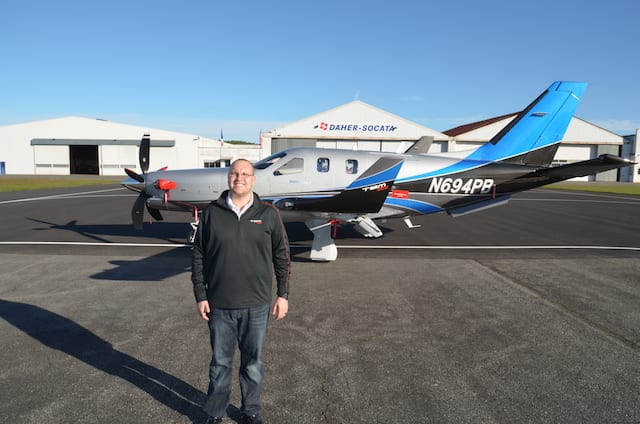 He graduated from Georgetown University at the age of 18, and is fluent in Arabic and Russian, language skills that led him to work in Washington, D.C. at the White House from 2005 to 2008.
To date, Bozek has logged 1,500 flight hours while flying for business.
"Speed was the main reason that attracted me to the TBM 900, along with its designed-in cost/performance ratio, which I confirmed after evaluating and flying most of the competitive aircraft available on the market, including jets and new turboprops," he explained.
Based in Ann Arbor, Michigan, Bozek received his TBM 900 – complete with the personalized registration number N694PB – at DAHER-SOCATA's industrial facility and TBM final assembly line in Tarbes, France, and participated in its ferry flight to the United States.