For the first time in more than 20 years, the Smithsonian's National Air and Space Museum has lowered Charles Lindbergh's Ryan NYP "Spirit of St. Louis" to the floor. The famous aircraft will remain on the floor at eye level for visitors to see for approximately five months while it undergoes preservation work before being suspended once again.
It is one of several major icons being prepared for an updated exhibition in the museum's central space, the Boeing Milestones of Flight Hall, according to museum officials.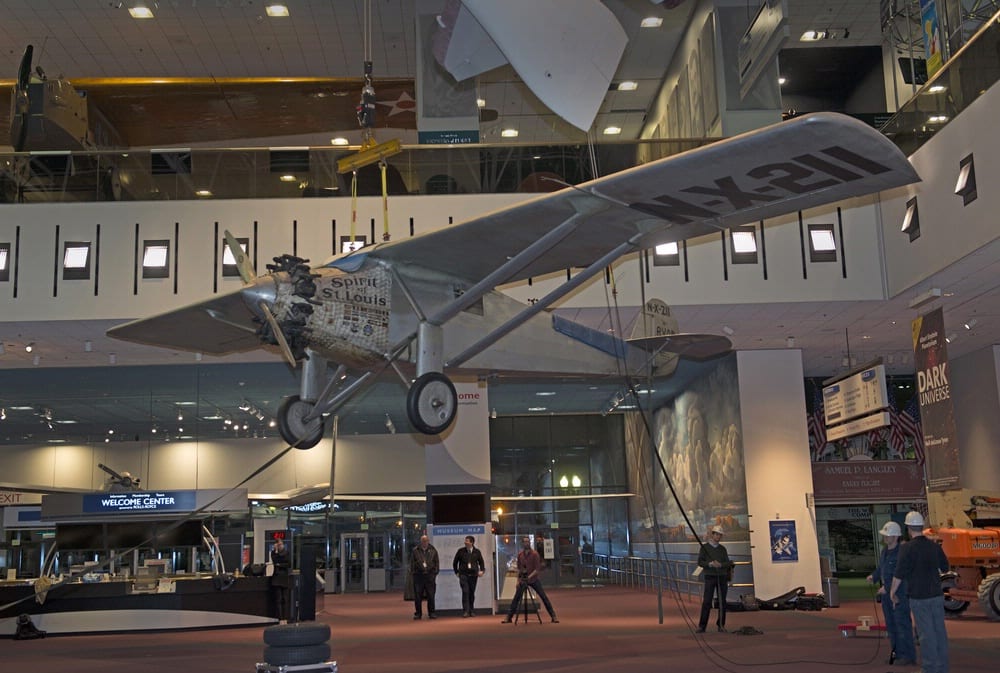 This is a unique opportunity to see the "Spirit of St. Louis" from a different perspective since it has not been lowered to the gallery floor since 1992, museum officials noted. Visitors will also be able to observe the museum's conservation staff while they clean and preserve the iconic airplane.
"This is a rare chance for us to get a close-up look at the plane and to give it a thorough preservation treatment that will last decades into the future," said Malcolm Collum, chief conservator at the museum.
The "Spirit of St. Louis" is one of the museum's most popular artifacts and is showcased in the Milestones exhibition because of its impact to the world of aeronautics.
On May 20, 1927, Lindbergh took off alone from New York and arrived in Paris 33 hours and 30 minutes later. He was greeted by a crowd of more than 100,000 eager to glimpse the 26-year-old who had just completed the first solo transatlantic flight.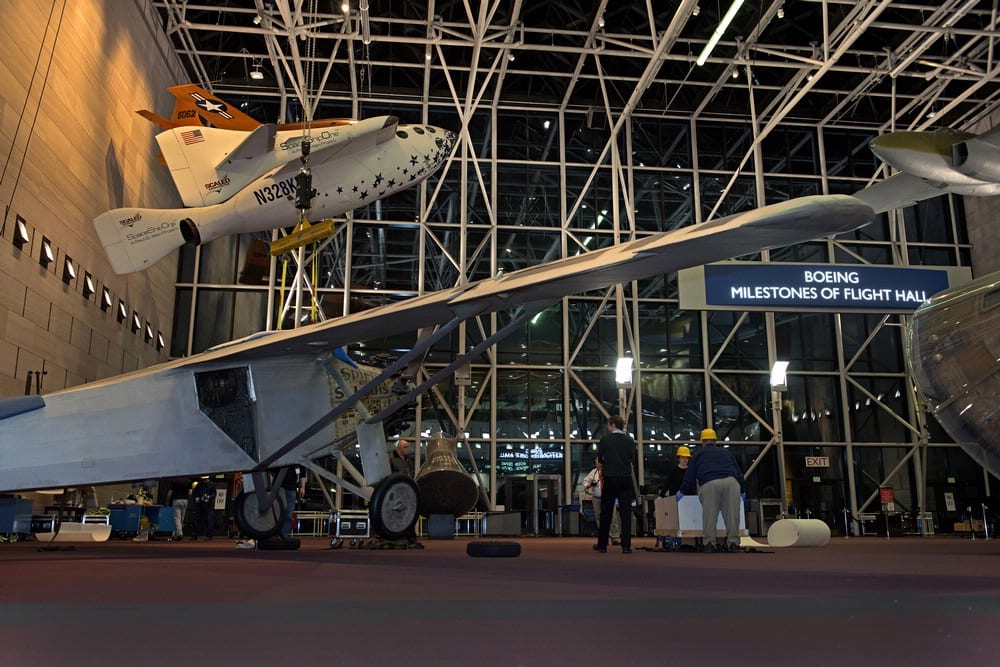 The plane was presented to the Smithsonian by Lindbergh in 1928, soon after the milestone-setting flight. It was initially on display in the Smithsonian's Arts and Industries Building and then came to the National Air and Space Museum when it opened in 1976.
The Milestones exhibition, which is the museum's central and largest space, has looked much the same since the museum opened.
During the renovation, the museum will stay open to the public. Although some smaller artifacts have already been moved, the lowering of the "Spirit of St. Louis" is the first of many major changes visitors will notice in the hall.
The renovation will be completed in time for the museum's 40th anniversary in 2016, museum officials noted.
The National Air and Space Museum building on the National Mall in Washington, D.C., is located at Sixth Street and Independence Avenue S.W. The museum's Steven F. Udvar-Hazy Center is located in Chantilly, Va., near Washington Dulles International Airport. Attendance at both buildings combined exceeded 8 million in 2014, making it the most visited museum in America.