By BILL WILSON
Florida's sometimes finicky winter weather released its grip midway through the 11th annual U.S. Sport Aviation Expo in Sebring, allowing the event to hit its stride.
Attendees, and a record number of exhibitors, crammed four days worth of activity into the last two days of the show Jan. 16-17. From preliminary reads, most were happy with the results.
Sebring has developed a reputation as a buyer's show with several Light-Sport Aircraft (LSA) manufacturers reporting an encouraging sales outlook directly attributable to their participation in the expo. It might have been even better had several factory aircraft not been caught by the weather and never arrived.
The event rebranded itself the "Affordable Aircraft Expo" to emphasize the value LSAs, refurbished and ultralight aircraft bring to the marketplace. In fact, there were so many manufacturers present a show attendee could compare everything from $30,000 kits to finished $150,000 aircraft.
When the weather broke, the skies over Sebring Regional Airport (SEF) were buzzing with showcase and demo flights. Tragically, one of them ended in a crash that killed two people associated with Aero Adventures of Deland, Florida, which sells kits for the Aventura amphibian.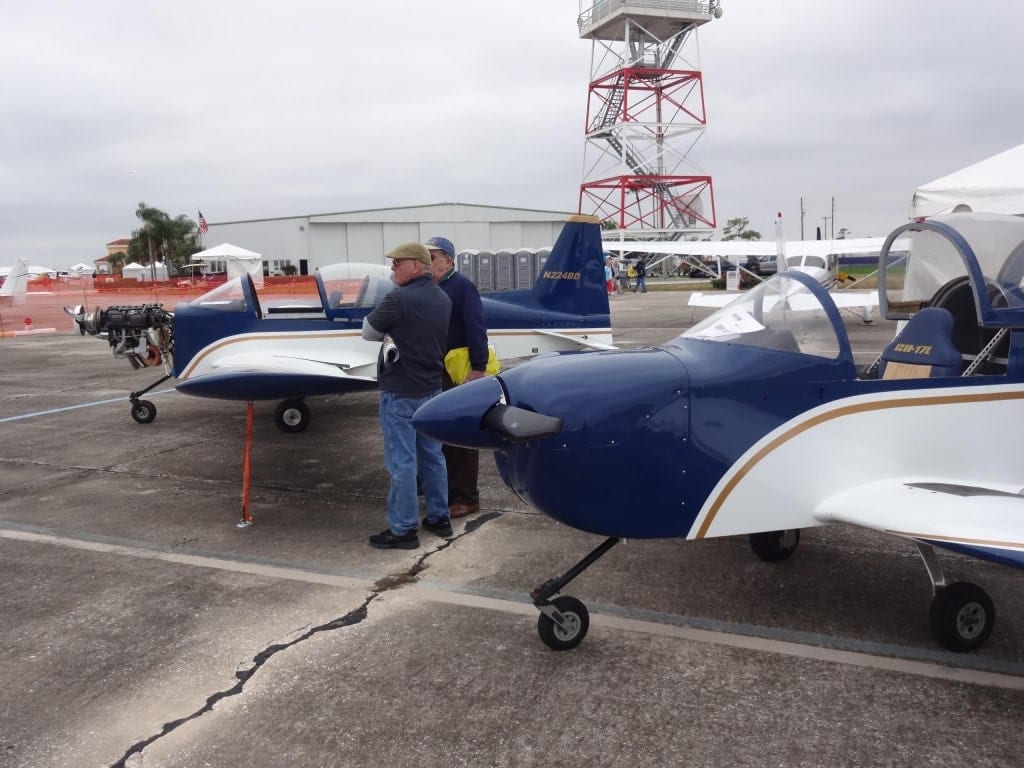 The Look is Brawny
Aircraft on display at the Expo clearly demonstrated a trend toward toughness despite satisfying the LSA gross weight limitation of 1320 pounds.
Just Aircraft of South Carolina featured its SuperSTOL, a taildragger with both slats and flaps and hiked up on tundra tires. It can land in less than 100 feet and takeoff in not much more. The SuperSTOL has created a considerable stir in the light sport arena — and beyond — because of its capabilities.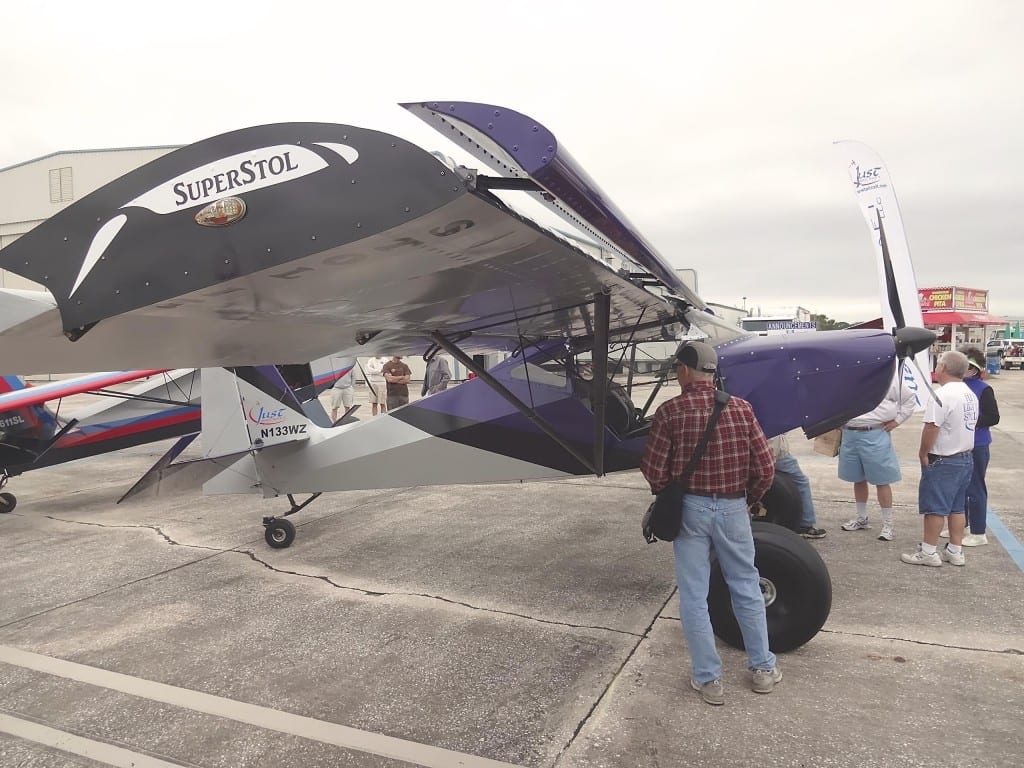 RANS Designs President Randy Schlitter was busy flying potential customers around Sebring in his new side-by-side S-20 in tailwheel configuration. The S-20 can be built with either a tail or nosewheel and its profile can be changed with a classic rounded tail for a more vintage look. RANS plans to offer the S-20 soon as an S-LSA with pricing rumored to be around $110,000. Both the RANS S-20 and the Just Super Stol use the Rotax 912 ULS 100 hp engine.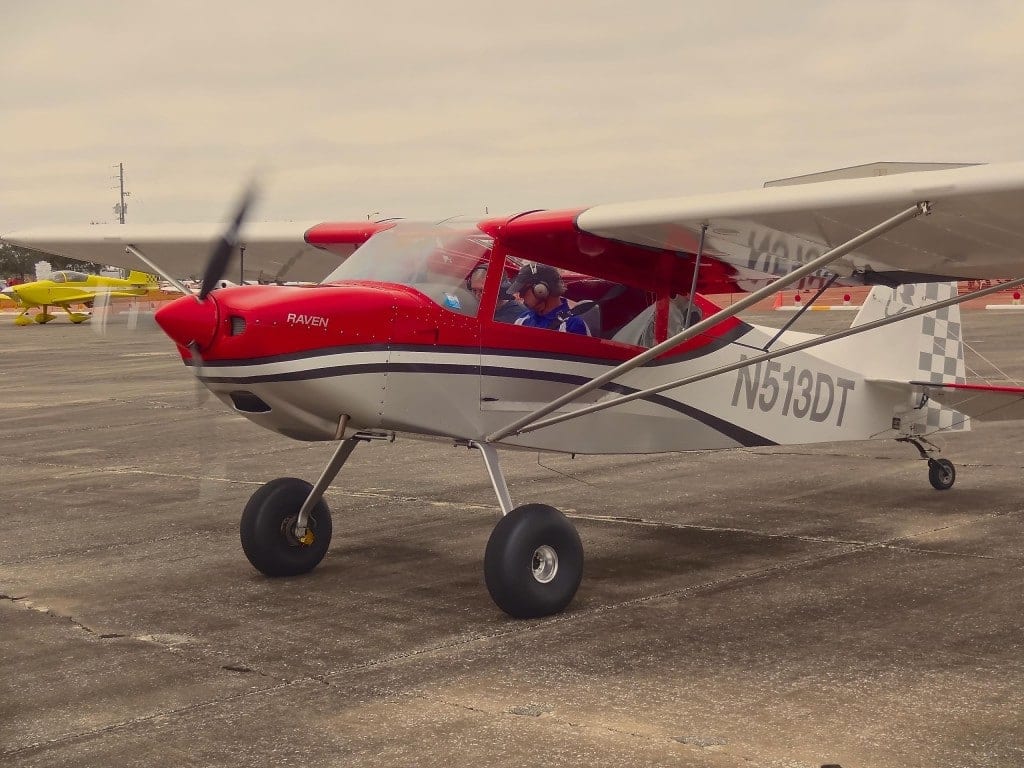 Not many LSA shoppers are NFL linemen, but they would feel quite comfortable taking off in Sportair USA's new Outback with its 180-hp Titan engine. The Outback is the latest import from Zlin Aviation, designers of the Savage Cub, which Bill Canino of Sportair USA is in the process of renaming.
The aircraft features a high level of fit and finish, but is designed for bush work. It fits in the same category as direct competitor CubCrafter's Carbon Cub SS LSA with its similarly sized Titan engine.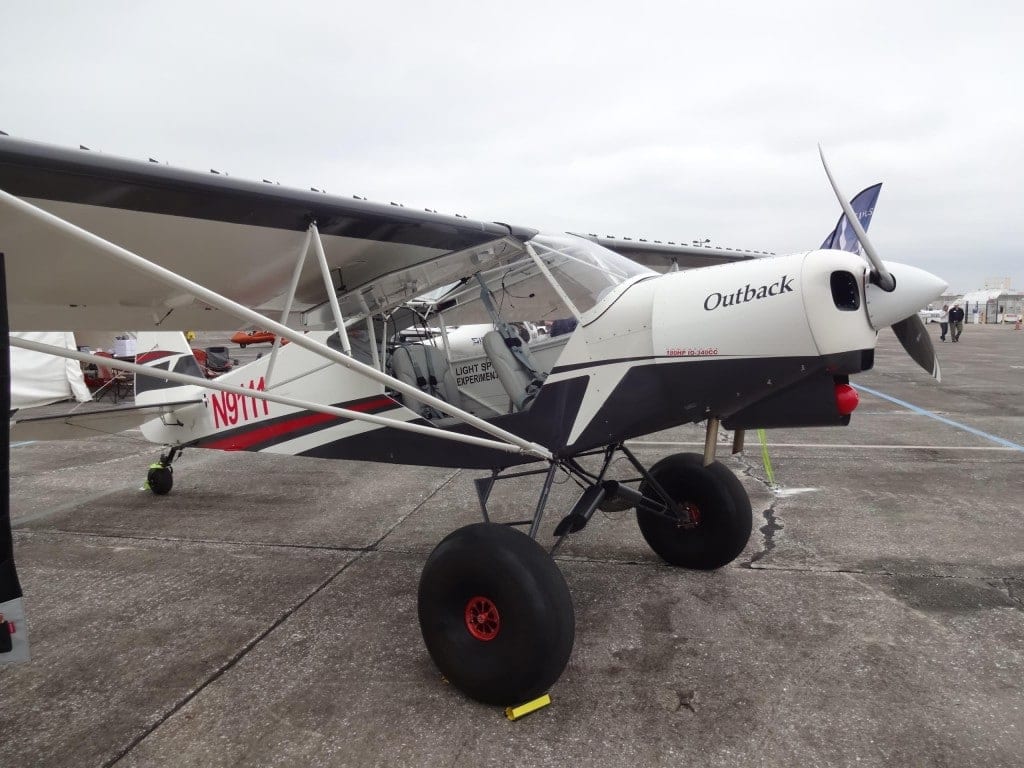 Bearhawk Aircraft of Austin, Texas, is known for its rough and ready two- and four-place experimental amateur built kits that are designed for off-airport use. Bearhawk's Mark Goldberg says that the new LSA from Bearhawk is built to the same rugged standards as the company's other aircraft.
"It is designed for 1,500 pounds gross weight instead of 1,320, in the utility category," he notes.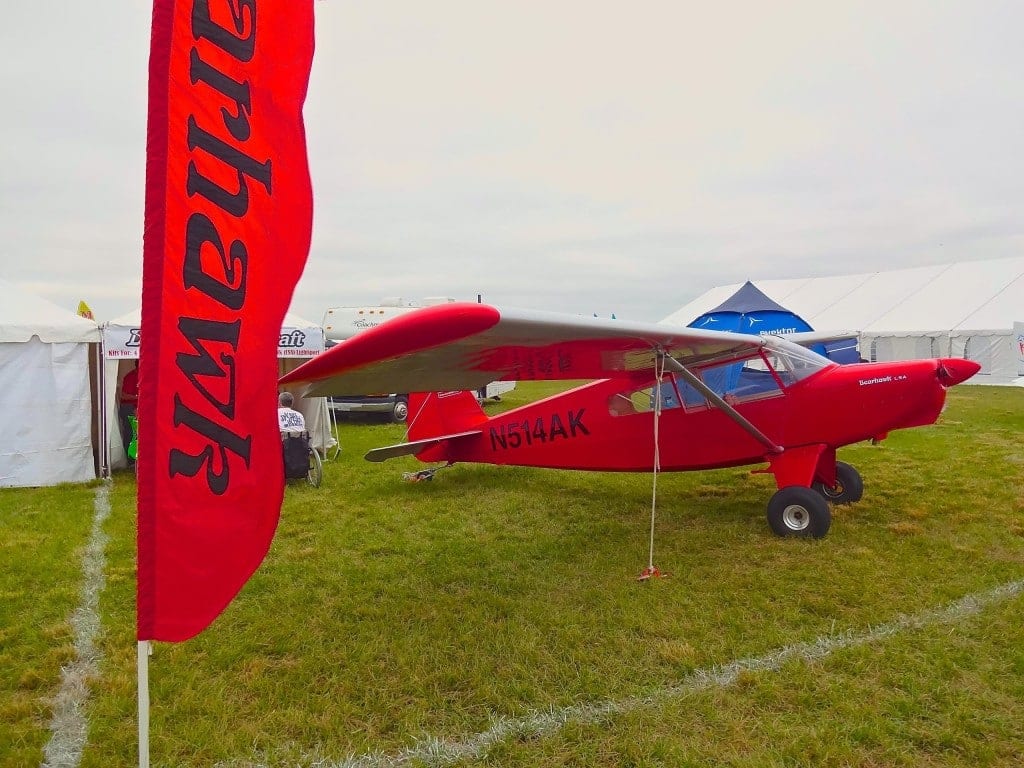 The aircraft features an all-metal, flush-riveted wing, a very roomy cabin and can accept 65-hp through 100-hp engines.
"I am using a rebuilt O-200A in the prototype," Goldberg adds, "and I can get a 120 mph cruise."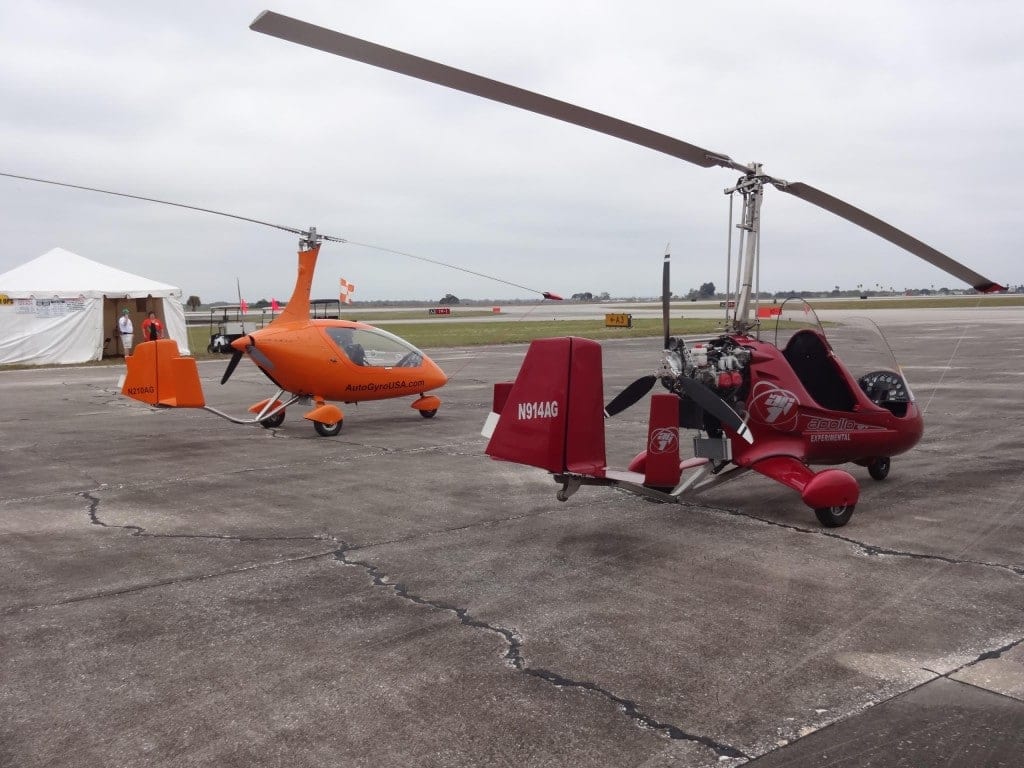 LSA Image Transformation
Now that light sport aviation in the United States is more than 10 years old, some former naysayers are coming around. One of them is Dave Hirschman, editor at large for the Aircraft Owners and Pilots Association (AOPA) Pilot magazine. He keynoted opening day of the Expo and, being a long time certificated aircraft pilot, admitted to some skepticism when the category was first introduced. Since then, he says, he has not only been convinced that light sport aircraft have provided leadership and innovation to general aviation, but that they are "real airplanes." He cited his own experience in flying an RV-12 and a CubCrafters Carbon Cub SS and called them two of his most memorable flights of the past year.
Dan Johnson, who heads up the Light Aircraft Manufacturers Association (LAMA) and has long been associated with light sport aviation — he also writes the Splog (Sport Pilot Blog) for General Aviation News — says Hirschman's reaction is understandable and typical of other pilots who have never looked into LSA offerings.
"As we have more experience with light sport aircraft and see the benefits they are bringing to the industry, we will convince more and more people that they are a truly viable alternative to the 40-year-old aircraft that make up the bulk of the fleet," Johnson said.
Something for Everyone
When the light sport category was first introduced by the FAA in 2004, early conforming aircraft models were spartan compared to those on display at the Expo. An example is Bristell's TDO, a tailwheel side by side seater with a 51-inch cockpit width. The featured panel includes the latest in electronics with Garmin's G3X system. Bristell staff said many of the company's new planes come equipped with autopilots. In addition, the seats are designed with a comfort factor aimed at making long cross-country flights pleasant.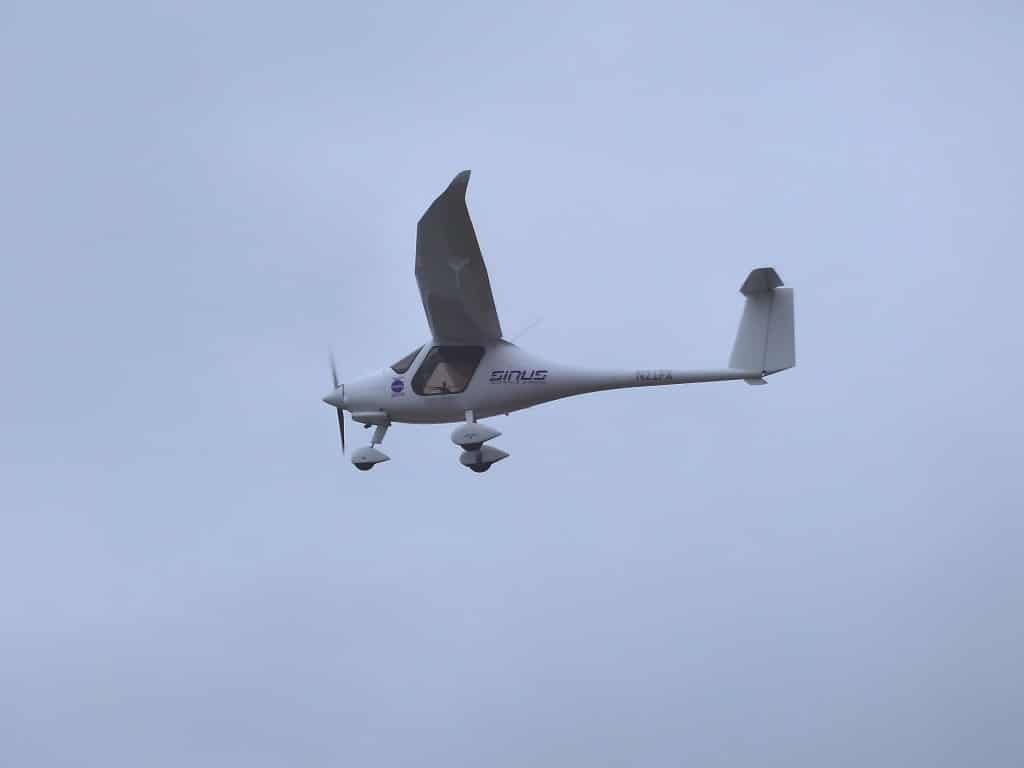 Many special light sport aircraft are now seen as direct replacements for older certificated planes and clearly have separated themselves even further from ultralights. One reason is variety. Johnson counts 136 special light sport aircraft on his website originating from all over the world.
"This proves beyond a doubt that light sport is the big growth area in general aviation," he says.
Vertical growth is the object of the Flying Platform, by far the most unusual aircraft at the Sebring show. It is a new adaptation of the Hiller Flying Platform of the 1950s, which the Army tested as a means of moving soldiers over terrain unsuitable for trucks. The principals of the Lake Placid, Florida, company see the platform as a sportsman's tool for reaching hunting or fishing areas or as an observation platform for law enforcement among other uses.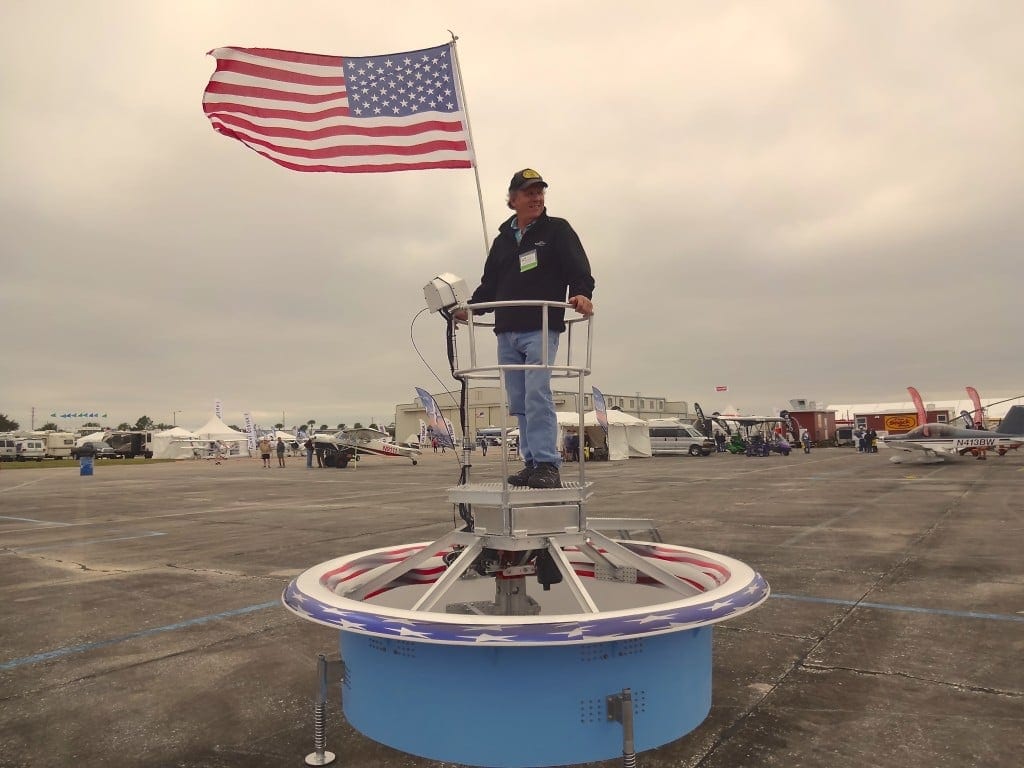 The model shown in Sebring uses a Rotax 503 engine and counter rotating propellers spinning in a fiberglass venturi. It is intended to be steered kinetically by leaning in the desired direction of flight. The platform is flown just a few feet off the ground when it is flown, but that didn't happen at Sebring.
Expo Executive Director Jana Filip has reserved Jan. 20-23, 2016, for next year's show.
"Weather kept our attendance flat this year, but our exhibitors are happy with the quality of the interactions they got," she reports.