The FAA has withdrawn a change to a rule that would have permitted a wider use of aviation training devices for instrument flight training in the U.S. — because the rule received two adverse comments.
Published on Dec. 3, 2014, the rule would have let pilots credit up to 20 hours of instrument time in an Advanced Training Device (ATD) such as a Redbird FMX or Frasca ATD toward an instrument rating under Part 61 of the Federal Aviation Regulations. Pilots in Part 141 programs would have been able to complete up to 40% of their required training hours in an ATD. The rule also would have eliminated the requirement to wear a view-limiting device while training in an ATD.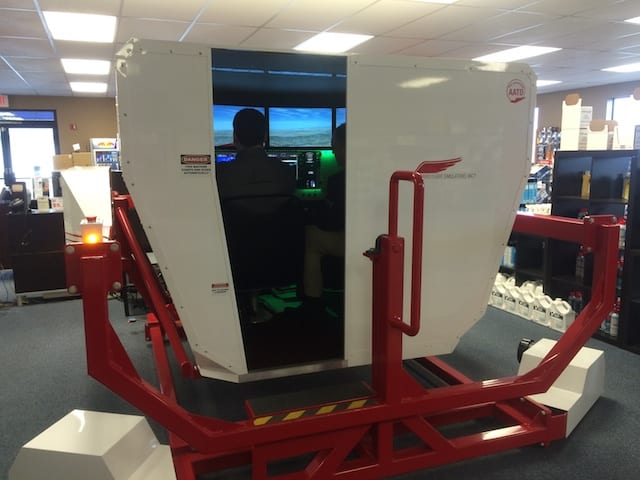 In the proposed rule, the FAA stated: "This rulemaking relieves burdens on pilots seeking to obtain aeronautical experience, training, and certification by increasing the allowed use of aviation training devices. These training devices have proven to be an effective, safe, and affordable means of obtaining pilot experience. These actions are necessary to bring the regulations in line with current needs and activities of the general aviation training community and pilots."
The proposed rule was put forth under the Direct to Final clause, which meant no public comment period was required. In the proposal, the FAA noted that no negative comments were anticipated, however, there was the caveat that if the FAA received any negative comments, the proposed rule would be withdrawn, even if the number of positive comments outweigh the negative.
Of the 20 comments received, just two were negative, both questioning the realism and effectiveness of training obtained in an ATD.
People wishing to comment are not required to supply their names. An anonymous commentator wrote "CFIIs have known for years the airborne cockpit environment has the potential to be a horrible classroom in which to teach. It's noisy, full of distractions, occasionally unpredictable. With all of this being said, do we really want our flight students to be trained and live in an unrealistic world?"
Let's really think about a moderate medium vs a Happy Medium.
The commenter, who notes he is an ATP, CFII and air traffic controller, said that while training in the classroom environment and in labs was an excellent preparatory environment, it is nothing like the realities of real life, talking with real pilots, many that can't communicate properly, with language barriers, and other issues.
He recommends the FAA "proceed with appropriate caution and understand the risk involved. As a quality control manager, we are seeing an increase in poor piloting skills and decisions."
James Wolfe, an ATP from Ottawa Hills, Ohio, wrote: "As a professional pilot, ATP, CFI, CFII, and MEI land and sea, I do not agree with the new rule. It is my experience that flight requires the use and correlation of ALL our senses in order to make a lasting impression. Recognizing that our senses can sometimes deceive us in IMC, I nevertheless have still found that sounds and feel are vital to recognizing unusual attitudes, even when other senses fail us. More importantly, our acclimation to IMC helps us relate these various inputs to the strategies to deal with them.
"ATDs are valuable as procedure trainers, but not as valuable as everyone seems to think," he continued. "The rapid redeployment of a situation seems like an advantage, yet it diminishes the learning because it seems so easy to recover from a botched maneuver. Resetting the situation also diminishes the 'routine' that a pilot relies on to take him to a specific place. For example: A failed approach followed by instantly reconfiguring the aircraft at the takeoff position for another flight, or even at the approach gate, removes all the preparatory steps a pilot normally follows to get there. This interferes greatly with the learning of each step.
"ATDs are firmly on the ground and no amount of graphic imagery or display setup, even in full motion simulators, ever causes a pilot to lose consciousness of that fact. Consequently, pilots do not experience the fear that accompanies real-life emergencies, or the sensory inputs that come with icing and thunderstorm contact. I have seen pilots paralyzed by encounters with severe turbulence or a stalled aircraft. No ATD can begin to simulate these conditions, yet they are the most likely to end in a fatal crash."
A search of public records revealed that Wolfe, 68, does hold quite a few aviation certificates, however, there is no indication of his experience with modern ATDs or the amount of experience he has as a flight instructor. Our attempts to reach him were unsuccessful as a telephone number for him could not be located.
Because of the negative comments, the FAA is now required to file a Notice of Proposed Rule Making (NPRM) and seek public comment before considering a change to the regulations.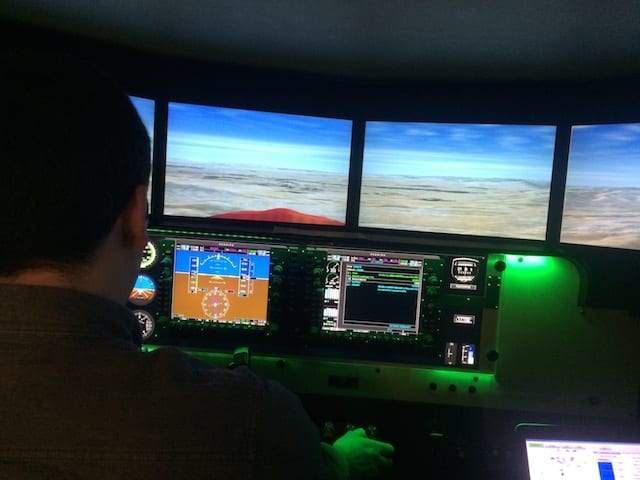 This turn of events has galvanized aviation advocacy groups and flight instructor organizations.
David Oord, director of regulatory affairs for the Aircraft Owners and Pilots Association, sent a letter to John Duncan, the FAA's Director of Flight Standards Service, requesting the agency "expedite and publish" a NPRM that allows for an increase in the maximum time that may be credited in an ATD to 20 hours.
Oord noted that the use of ATDs has proven to be both beneficial and cost effective for instrument applicants, and that the applicant's skill level still must be certified through a practical exam before the certificate is issued.
Both the National Association of Flight Instructors and the Society of Aviation and Flight Educators also expressed disappointment in the FAA's withdrawal of the ATD Direct to Final Rulemaking, but react with cautious optimism over the idea of  a public comment period.
NAFI Vice President of Government and Industry Affairs Phillip Poynor noted: "NAFI is encouraged by and will strongly support FAA's promised action that it will proceed with a formal rulemaking to ultimately accomplish the same objective intended by the Direct to Final Rule effort. We encourage the FAA to do so with due dispatch as this delay in rulemaking is creating hardship and significant and unnecessary financial penalties upon leading flight training organizations that responded to earlier efforts of FAA to adopt the use of the very capable array of technologies found in today's modern Aviation Training Devices."
John Dorcey, SAFE's interim executive director adds, "We understand the FAA's need to follow their protocols, but will continue our efforts to get these changes enacted."
He noted SAFE will ask the FAA to expedite re-issuing the rule as a conventional NPRM, not subject to dismissal due to a single negative comment.
"The fact remains that the existing FAR 61.65(i) is outdated," Dorcey continued. "Both before and after this regulation was issued in 2009, the FAA issued hundreds of Letters of Authorization to simulator manufacturers permitting simulator hours in excess of the regulation."