Before I could qualify for my helicopter private pilot license in the Robinson R-22, I had to watch an R-22 fall out of the sky. It was part of Special Federal Aviation Regulation (SFAR 73) training.
The training also involved viewing a video of the wreckage close-up. In it, I could plainly see a pair of woman's legs, in fashionable pumps, crossed comfortably at the knee. I could not see the rest of her. Her body was lost, crushed beneath the collapsed wreckage of the engine, transmission and main rotor mast.
Heavy metal chaos balanced atop the eerie serenity of that woman's crossed legs. The pilot had been flying with his first passenger — his wife.
In every one of the several hundred hours I have in rotorcraft, the image of that woman's legs has reminded me to keep my rotor RPMs above 90%, lest I stall the main rotor and suffer the same fate. Exposure to that graphic image during my training has kept me safe.
Sometimes such training tactics have the opposite effect. This was the case for one unfortunate Piper PA32 pilot at night, in marginal IMC. His report to NASA's Aviation Safety Reporting System states simply: "The pilot began a flight with a 1,000-foot error in the altimeter, which led to a low altitude warning. After climbing, and recognizing the altimeter setting error, the pilot's stress level made it difficult for him to perform an ILS approach."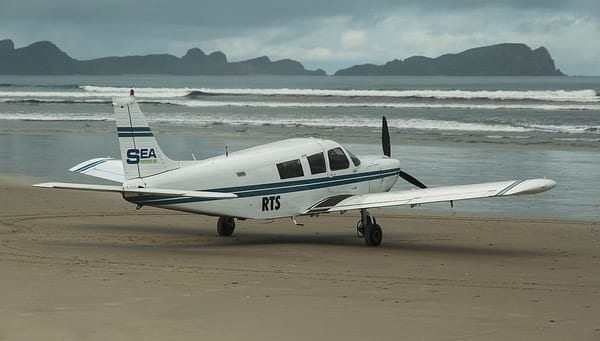 The report's synopsis, however, gives little hint of the dramatic unfolding of events that nearly cost the pilot his life — twice.
The flight began with the pilot incorrectly setting his altimeter. As a result, the onboard altimeter displayed a reading 1,000 feet higher than the actual level. So after takeoff when the pilot reported to Departure Control, "runway heading, 2,700 climbing 3,000 feet," he was actually at 1,700 feet, about to level off at 2,000 feet.
The pilot had a nagging concern about his altitude. He wrote, "I felt that I reached 2,700 more quickly than normal but attributed it to being a cool night with only myself in the airplane." He ignored his concern.
Departure acknowledged the pilot but also failed to note the 1,000-foot discrepancy. The controller then asked the pilot to descend 200 feet "for traffic."
Descending to 1,500 feet, the pilot became uneasy about his situation. He switched his Garmin 430 to Terrain View for affirmation. The screen lit up with a yellow terrain alert. Obstacles ahead of his plane's position glowered red, so he initiated a full power climb. Almost simultaneously, Departure issued an urgent altitude alert and an immediate climb instruction. According to his NASA report, it was at this point that the pilot realized his altimeter setting mistake.
"To say I was freaked out about the close call would be an understatement," he wrote.
The one other time this pilot had heard an altitude alert issued was on an audio tape of a fatal Beechcraft Baron crash played during his training. "I started thinking more about that close call and all the things that could still go wrong instead of focusing on the approach."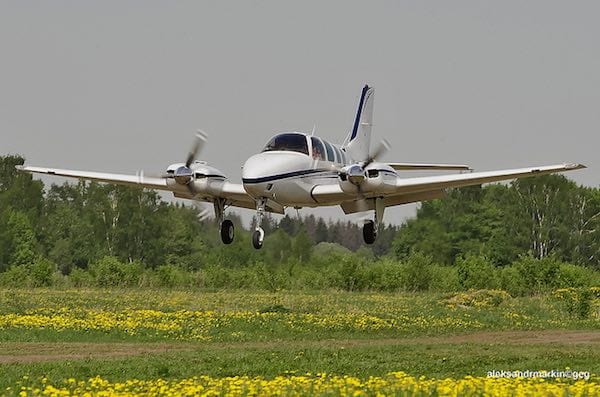 In other words, he lost his concentration. Then he lost his confidence.
When ATC gave him vectors for the ILS approach, the new heading put the pilot into an overcast layer he hadn't expected. No big deal for an instrument-rated pilot, right? Just acknowledge the layer and get on those gauges pronto. Not this guy. He allowed the lingering image of the close call to knock him off his game
"I had not expected overcast based on a METAR reporting nothing up to 7,000 feet," he said. "I started to second-guess everything about my approach setup… and what my instruments were telling me."
Then the pilot failed to ask for a climb to regroup. "I wanted to buy some time and climb to 5,000 feet and collect myself," he wrote.
That would have been exactly the right call. I once had an instructor who used to repeat, "When you're in a plane and you're going insane, get some altitude and get your wits back."
But the pilot didn't ask for a climb. By then, he had become as consumed by "the fear of further angering an already irritated ATC controller" as he was of crashing into terrain.
It's hard enough to discern the nuances of speech over a radio in normal conditions, let alone during a stressful event. In his report, the pilot acknowledged that he should not have let ATC's tone influence his decisions. Absolutely right. When you're in the cockpit, under duress, it is not the time to care about what someone in a building, safely on the ground, is thinking about you.
In IFR training, we're all taught if you don't like your approach, break it off and start over. Yet this pilot continued — and continued to make mistakes. He failed to identify the localizer frequency. He later realized it was because he had been turning his #2 navigation radio knobs instead of the #1 navigation radio knobs, where the localizer had actually been tuned. By that time he'd flown through the localizer twice.
"ATC offered me vectors for a missed approach," he stated. It was another chance to end the nightmare.
Yet again, the pilot refused an out. "I'd lost situational awareness as to where I was on the approach and was not comprehending what the moving map was telling me."
Instead, when the pilot spied the airport through a break in the clouds, he dropped below the glide slope while still on an IFR approach, called the runway in sight and told ATC he'd attempt a visual landing.
ATC advised him that the airport was still IFR so a VFR approach was not allowed. The pilot panicked.
"I could see another layer coming up in less than half a mile, so again I decided my mental state was too dangerous….The thought of going missed and re-entering IMC was the last option I wanted to take," wrote the pilot. So he lied. He told ATC he was on the localizer and requested a frequency change to the airport Tower controller.
Frequency change approved, the pilot contacted Tower. Tower cleared the pilot to land. After he landed, Tower gave him a phone number to call. As every pilot knows, never a good sign…
Throughout the report, the pilot repeatedly referred to his emotional state as "decreased mental capacity." It could be argued that he suffered from tunnel vision.
It also could be argued that the Departure controller allowed tunnel vision to obscure his judgment, too. After all, he could see the pilot's position on his radar scope. He had heard the pilot announce a visual approach attempt despite being IFR. And he could infer how agitated the pilot was from the erratically moving radar returns. Yet that controller handed the pilot over to Tower anyway.
Had the controller's own emotional distress over the unfolding situation overwhelmed his decision-making? Out of his own fear of possibly assisting in a potential plane crash, had he narrowed his focus to the blind hope that the pilot could actually see the airport and make a safe landing from his position?
We may never know. I found no evidence of a controller-filed NASA report relating to this incident.
In hindsight, the pilot confessed that a better option would have been to declare an emergency and proceed with the VFR deviation under CFR Part 91.3. At the time of the incident, it never occurred to him because of the potential crash playing out in his head.
Airline pilots train repeatedly on how to deal with nightmare scenarios in the safety of a simulator. That repetition breeds confidence.
Until recently, general aviation pilots didn't have that luxury. Now, thanks to Microsoft, Redbird and others, we too have access to affordable, realistic simulators in which to play out complex, frightening scenarios like the one this Piper pilot encountered.
Along with the aid of an instructor, and repetition, we too can gain confidence in our ability to overcome a bad inflight situation successfully.
Here's what the airlines taught me about scenario-based training in sims: It works. I've been put in the hot seat without being put in jeopardy. I've learned how to handle myself and stop an accident chain. I'm glad my local FBO encourages scenario-based simulator training. I hope yours does too.
This NASA report serves as a cautionary tale for why continuing our aviation education using scenario-based training in simulators is crucial — alongside qualified flight or advanced ground instructors, of course.
The confidence gained from repeatedly putting ourselves into dangerous situations from the safety of a sim seat is confidence banked away. Banking on that confidence when you lose your concentration can truly be a lifesaver.