The Charles A. and Anne Morrow Lindbergh Foundation recently launched its Air Shepherd program, which uses remotely piloted aircraft (RPA) to stop the poaching of elephants and rhinos in Africa.
At the present rate of killing, it is estimated that there will be no elephants or rhinos in the wild in 10 years, according to foundation officials.
"About 40,000 elephants were killed last year to supply the ivory trade to China," said John Petersen, foundation president, "but we have a way, using drones and advanced supercomputer-based predictive analysis, to literally stop this in its tracks. When we fly, the poaching stops."
The Air Shepherd program marries small sophisticated RPAs carrying night vision cameras with the computer-based predictive capability from the University of Maryland. The RPAs know where to fly to find a poacher before he kills the animal, foundation officials said.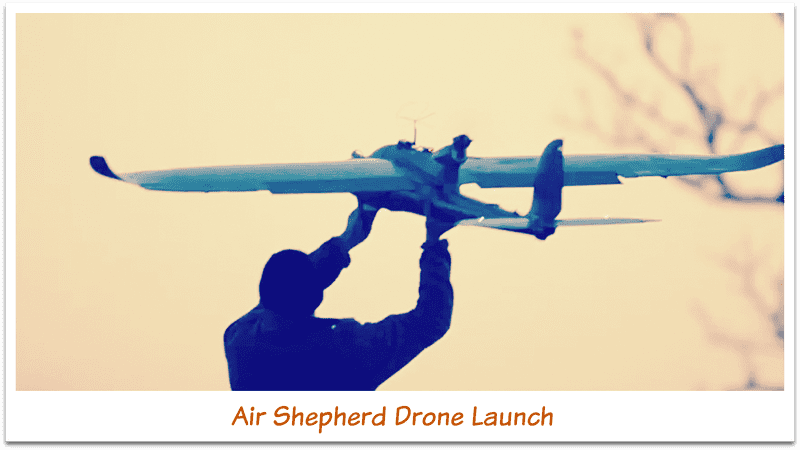 Operators on the ground radio information about the incoming poacher to prepositioned rangers who immediately move to thwart the threat.
Quietly developed and tested for two years with an investment of $2 million, this capability has proven to be extraordinarily effective in over 1,000 hours of flying, according to officials. No elephants or rhinos were lost anywhere and anytime they flew.
The RPAs carry no weapons, only cameras and a handful of other sophisticated technologies that provide navigation, stabilization and communication capabilities. The images from the RPAs are transmitted to operators on the ground at the same time as they are captured. Electric motors power the planes, so they are essentially invisible and silent when flying.
The Lindbergh Foundation has launched a crowd funding campaign to raise funds to field teams for the seven African countries that have indicated an interest of implementing this new capability.
"We have the distinct potential of being able to turn the tables on this threatening trend in a very short time," said Petersen. "Once we have these teams in the field, our experience says that the killing starts to rapidly grind to a stop."