ASA has introduced two new kneeboards for pilots who use the iPad mini or iPad Air.
Made from leather, each kneeboard features a wide hook and loop leg strap to hold it in place during flight and a clip on the front cover for securing a notepad or other paper documents for easy access in flight, according to company officials.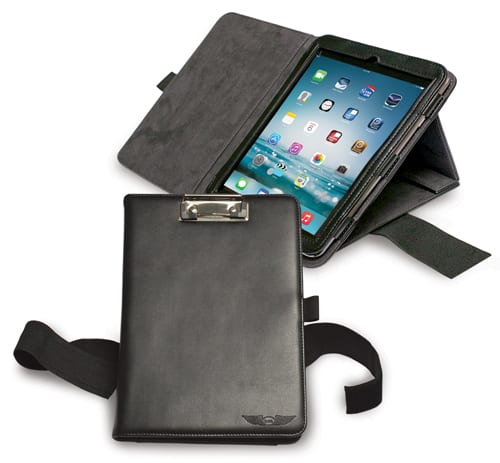 The built-in adjustable easel folds to position the iPad at a tilted viewing angle; alternatively, it can lay flat. The dock connector/power port is easily accessible with the cover closed, and a window on the back cover exposes the camera lens for picture taking. A small elastic loop holds a pen or stylus.
Inside, the lining protects the screen from damage, and a pocket provides additional certificate and document storage.
Prices range from $59.95 to $64.95.