DAYTONA BEACH, Florida — Power Flow Systems recently published a 28-page guide in e-booklet format titled: "All You Ever Need To Know About: General Aviation Exhaust Systems." The publication is free to all interested pilots and mechanics.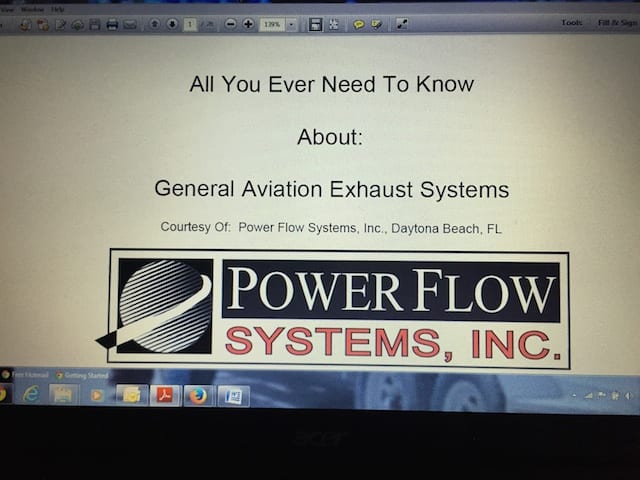 The guide focuses on the exhaust system designs that are most prevalent on GA aircraft powered by four-cylinder Lycoming O-320, O-360, I/O-360 and I/O-390 engines, including several of the most popular aircraft in the GA fleet, such as the Cessna 172, 177 and 177RG, Piper PA28, Grumman AA5 series, and the Mooney M20 B thru J models.
Loaded with knowledge gained from the company's 15 years of experience in the field, the guide provides pilots with information concerning the design, construction, maintenance and repair of legacy exhaust designs, as well as Power Flow's own Tuned Exhaust System.
You can download the guide on the company's website.