Legendary aircraft designer Burt Rutan's latest project is the SkiGull, a seaplane that's currently undergoing initial hydro testing.
Mike Kincaid, a seaplane expert who has written often for General Aviation News and happens to live near Burt's retirement home in Couer d'Alene, Idaho, reports that the SkiGull "will land very slowly, takeoff quickly, cruise fast, and have an almost forever range. Like all of Burt's creations, this seaplane will be very unique and could change the way we fly water planes."
The latest design will also be featured in a new documentary, "Looking Up, Way Up! The Burt Rutan Story."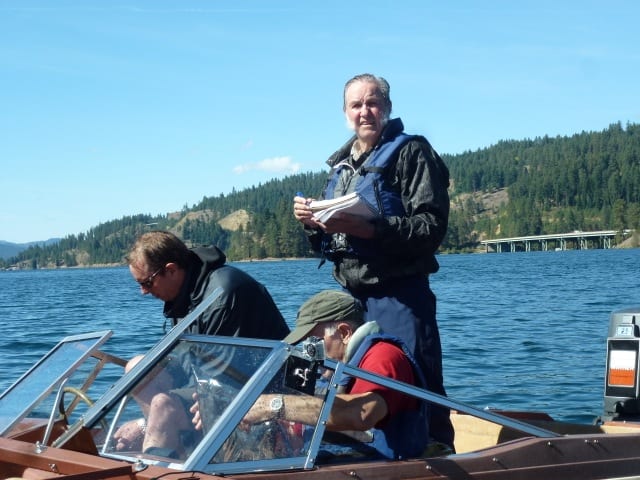 Producers from anntennaFILMS went to the online crowd funding site Kickstarter to raise money for the documentary and report they were "blown away" by the support for the project.
The campaign raised $106,689 from 868 backers, which gives the project a "huge running start to capture a story that clearly resonates with you as it does for us," the producers said on the Kickstarter page.
"It's going to be fun to be able to follow Burt as he finishes his plane and it'll be fun to keep all of you up to date," they add.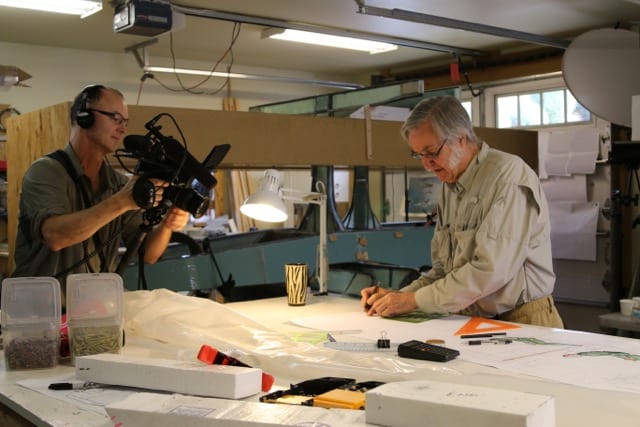 The folks behind antennaFILMS, Scott B and Sandy Guthrie, first met Rutan while producing, writing and directing "Black Sky: The Race For Space." Rutan designed SpaceShipOne, which put the first commercial astronaut in space and won the $10 million Ansari X Prize.
It is just one of 46 aircraft he's designed, five of which are on permanent display in the Smithsonian. These include Voyager, the first aircraft to fly around the world without refueling, and SpaceShipOne.
One of his earliest designs, the iconic VariEze, will be honored this year at the Experimental Aircraft Association's AirVenture, as it celebrates its 40th anniversary. Rutan is expected to be in Oshkosh for the celebration of the VariEze, but meanwhile, he continues work on the SkiGull in Idaho.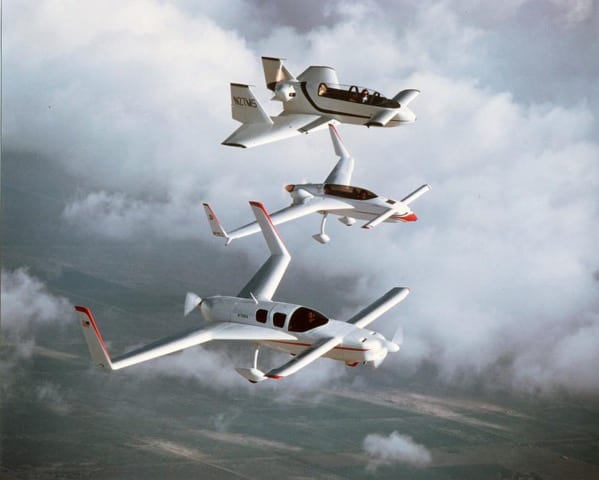 Work also continues on the documentary, which will explore the aerospace legend's astonishing career through the lens of his current project, the SkiGull.
"Underlying the best of Rutan's designs is the promise of freedom, the freedom to escape from a pedestrian existence, to escape from the bonds of the earth and soar," the producers note. "With this, his last design, he is even plotting to break free of the constraints of normal aeronautical practice. He's building a plane that he plans to be able to take on an eight-month exploration trip around the world without ever going to an airport."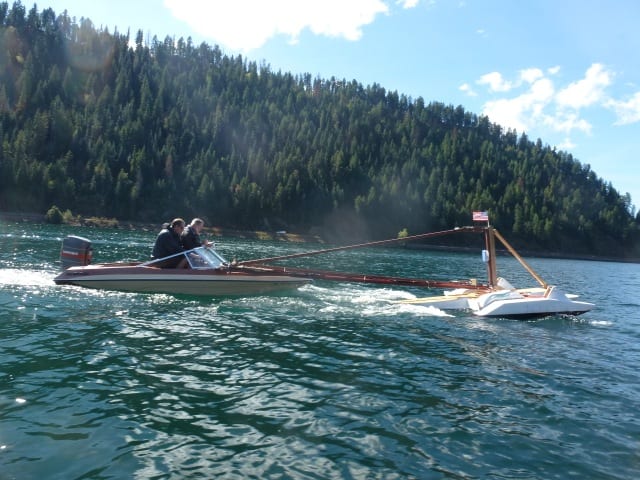 "I am working on a method to do the exploration with all of it being in good weather — I need to avoid any severe conditions, especially strong surface winds that can destroy an airplane tied up on a beach or river and unable to find a hangar for shelter," Rutan explained. "To do this requires a retired crew that is not stuck to a schedule or a planned route.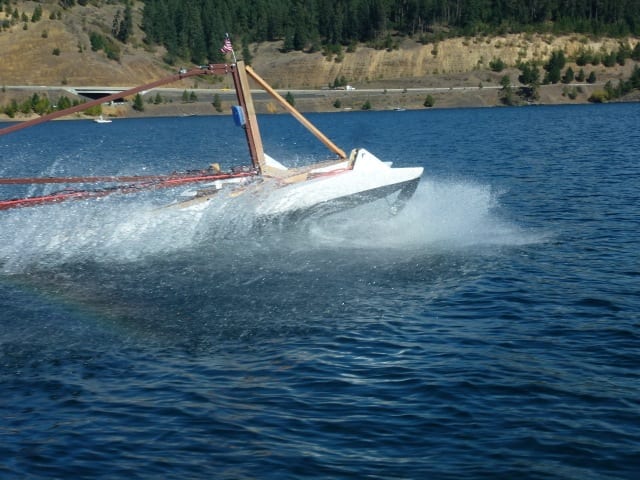 "Think about it — a planned route just takes you to the places you know about, and likely
to places that other 'tourists' go," he continued. "That is NOT exploration. Instead, you need to be driven by some unknown random function to give you those cool opportunities to discover unknown fantastic places scattered about the boring landscape (or seascape).
"I have been gathering data every day from this website (EarthNullSchool.net) to validate the crazy idea that by merely staying in large high-pressure systems (or using the 2,400 nm range at 23,000 feet or half that range at 170 knots to side step to an adjacent high-pressure system), you can do the whole multi-month exploration, all in good weather," he added.
To make this journey, Rutan is designing the SkiGull to include two in-line seats — comfortable for a 6'8" person; huge cargo space — large enough to accommodate skis, golf clubs and more — extending to the tail without exceeding CG; and retractable carbon fiber skis with large stroke and small, easily replaced wheels. The plane will be able to takeoff and land on nearly any surface — snow, ice, ocean swells, rivers, lakes, dirt, fields, roads, and, yes, even airports.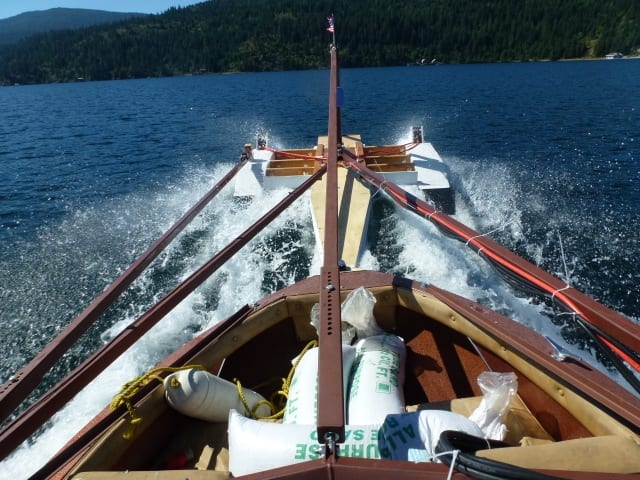 The SkiGull will be powered by a modified Rotax engine that can use mogas. It also will include a docking system that features two 12-hp electric motors.
Rutan estimates the SkiGull will be able to "loiter" for 40 hours at 15% power (1700 rpm), making it inaudible from below at 500 feet above ground level. It will be STOL capable, boasting a 400-foot takeoff and landing.
Because the wings fold and the 5-foot wing tip panels can be removed, the SkiGull can be parked in a single garage, while accessory wheels will enable it to be self-trailered.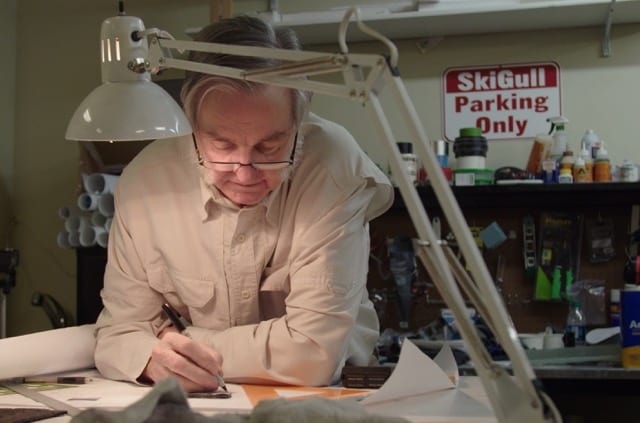 The idea for the SkiGull came to Rutan after he moved to Idaho in 2011, ostensibly retiring. While gazing out over Lake Couer d'Alene, he saw how much fun the boaters were having exploring the lake. It should surprise no one that he thought exploring the lake by plane would be even more fun, so he started thinking about a flying boat that could make the leap from one lake to the next in little hops. And so was born the SkiGull.
"Burt started as a 9-year-old kid having fun making model airplanes," says the documentary's co-director Scott B. "The wonderful thing is that he's still having fun; he's still playing; he still has the kid in his eyes."
"We think that Burt's story has the power to ignite the creativity and excitement in children of all ages," adds co-director Sandy Guthrie.
You can find out more at the Kickstarter fundraising page. If you'd like to be part of the project, they are still taking donations.