MOORESVILLE, N.C. — The restoration of a rare Windecker Eagle is expected to be completed this summer. Once done, it will be the only airworthy example of the first composite aircraft certified by the FAA, according to the men working on the project. Reportedly, it was also the first aircraft certified under the rules for Part 23.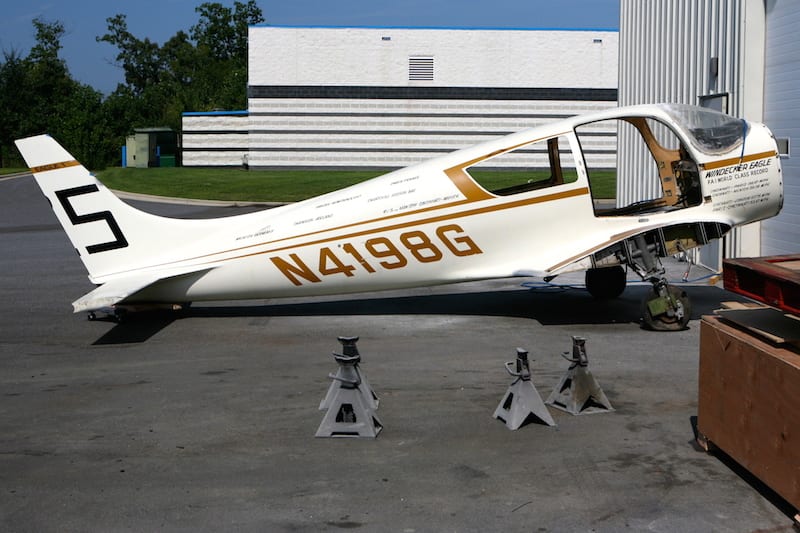 Designed and developed in the 1960s by two dentists, Leo Windecker and his wife, Fairfax, the Eagle first flew in 1967 and was certified two years later at a cost of $20 million. After building two prototypes and six copies of the Eagle, the company ran out of money and shut down its production line.
Commissioned by a Chinese entrepreneur, Wei Hang, the restoration team, headed by Don Atchison, and led by Mike Moore and Dennis Hallman, was able to purchase two copies of the Eagle that had been outdoors for many years and left in storage for decades.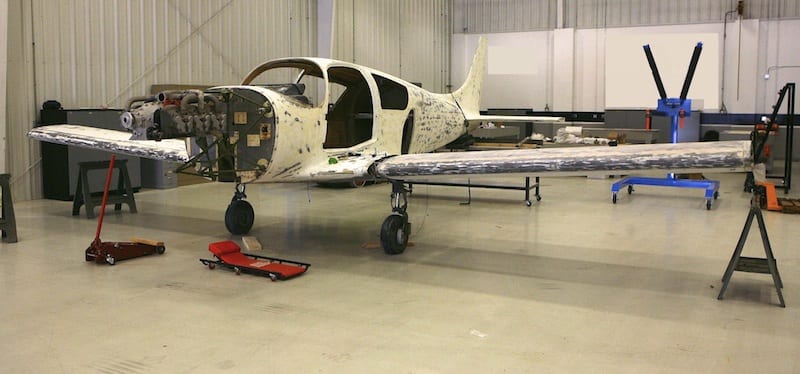 "Had it not been for a special UV coating on the fiberglass, the structure would have dissolved a long time ago," said Atchison. "The fiberglass has actually held up much better than the metal components in the airframe. We've replaced most everything from the firewall forward, and refurbished to 'better than new' the landing gear, flight controls and mechanical, electrical, hydraulic and fuel systems. The windows, windshield and interior will be completely new and there will be a number of upgrades in the panel when it flies again."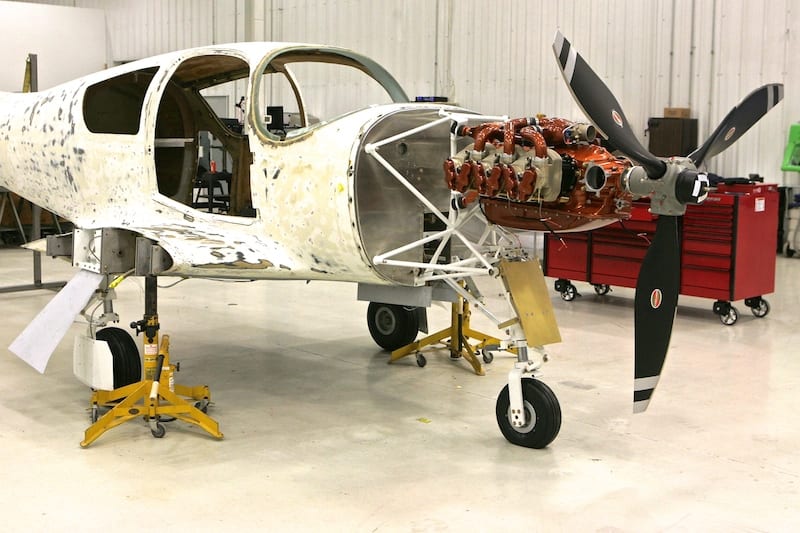 "Mr. Hang was attracted to the Windecker Eagle because of its historical significance, rarity, style and performance," said Atchison. "He will own a truly unique aircraft when it's finished and flying again."