Hilton Software has released WingX Pro7 for Android.
Features include VFR Sectionals, IFR High and Low Enroutes, planned route, weather, TFRs, and Special Use Airspace overlays. WingX Pro7 for Android adds integration with Lockheed Martin's Flight Services system, Geo-Referenced Approach Charts and will continue to be enhanced with the features already on WingX Pro7 for iOS, according to company officials.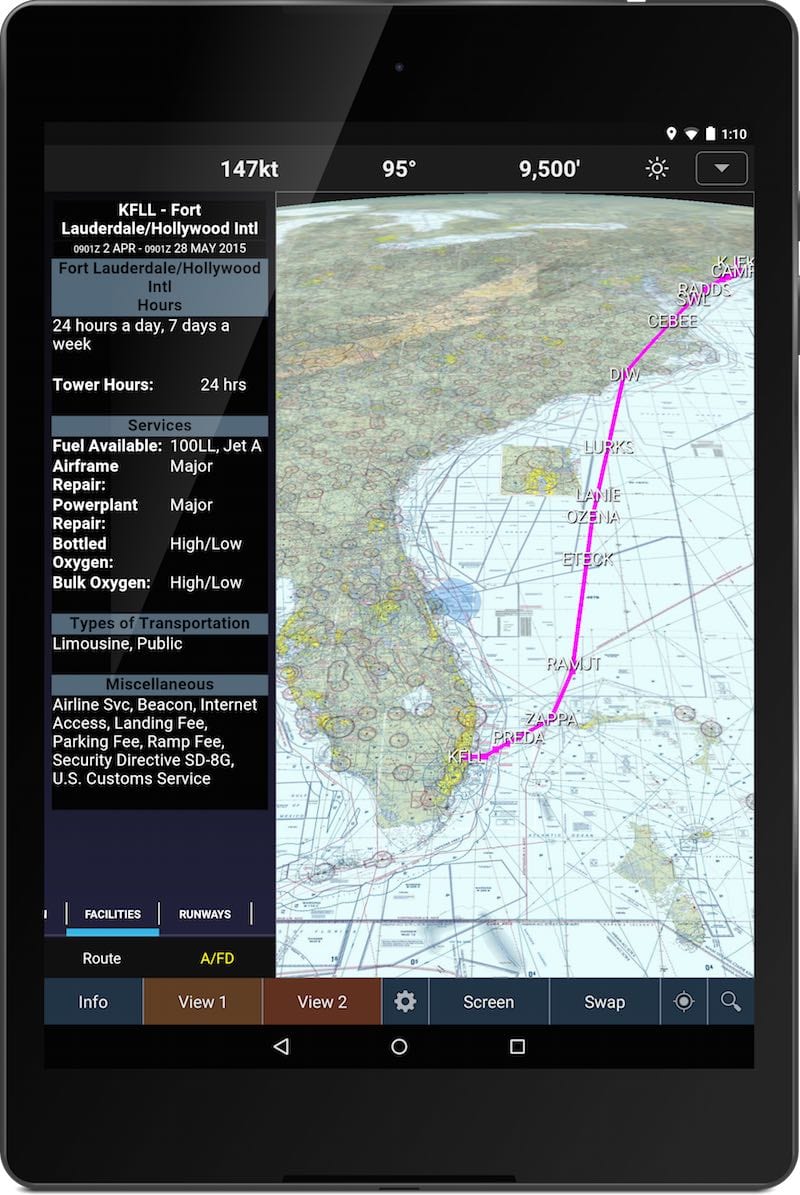 WingX Pro7's universal account system will allow pilots to run WingX Pro7 on iOS and Android.
"Integration is key to improving pilot access to the best and most advanced tools," said Jim Derr, director of Lockheed Martin Flight Service. "We are excited about the enhanced benefit that pilots will enjoy with WingX Pro7's incorporation of Lockheed Martin Flight Service's advanced online capabilities."
WingX Pro7 for Android is planned to be available in Q2 2015.