The fifth edition of The Pilot's Manual: Instrument Rating Syllabus is now available as a free download.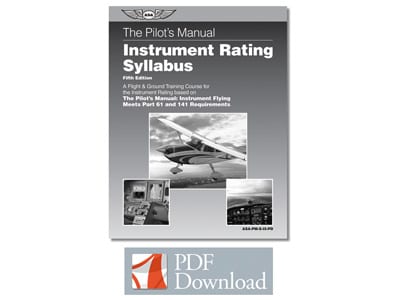 Based on the The Pilot's Manual: Instrument Flying textbook, this syllabus contains a flight and ground training course for obtaining an instrument rating, and meets both Part 61 and 141 requirements.
The flight training program available in this syllabus presents the ability for schools, instructors, and students to supplement the program with additional text, video, and other resources.
A Basic ATD syllabus is included, as well as instructor endorsements, stage exams, an airman certificate rating application, and checkride checklist.