By IVY McIVER.
I could answer the question "Why should I learn to fly?" with very practical answers: The business benefits, the convenience, the ability to find better weather in which to bike and access it in a matter of hours, or visiting multiple clients in one day.
All of those things are indeed benefits of becoming a pilot and having an airplane, but ultimately the real answer is more primal than that.
I can't deny the convenience that flying a plane affords: Avoiding TSA lines and pat downs, bringing your favorite products with you without being limited to 3 ounce bottles, loading your bike or skis into the plane and heading for the sun or snow. There is also something cool about telling friends at dinner in Salt Lake that you have been biking in St. George or skiing in Jackson earlier that day.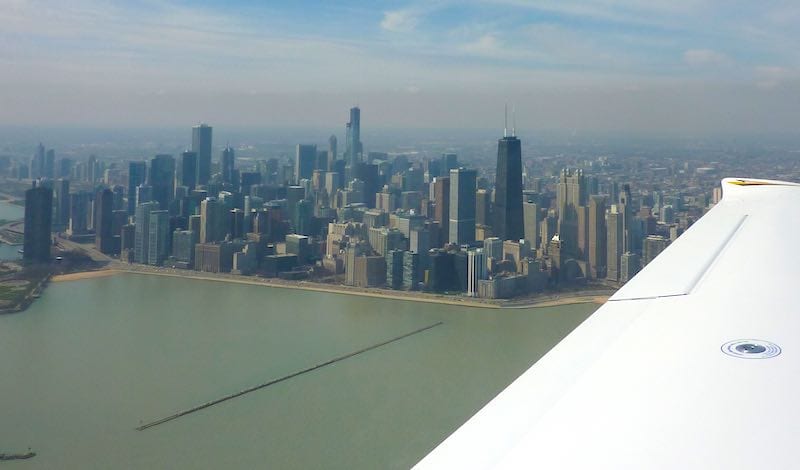 I find an unabashed sense of power and accomplishment when I land at an unknown field in Nebraska to get fuel and someone asks where I flew in from. When I answer that I departed from Salt Lake City three hours ago and I'm due to land in Chicago in another two, I am met with wide-eyed stares of disbelief and it makes me feel confident and proud.
But when I actually boil it down, there is a primal passion within me that points me towards the sky.
I have been a pilot for 18 years and I can honestly say that I still get excited when I smell 100LL, fire up the engine, and taxi towards the runway. To describe the feeling of the takeoff roll and subsequent leap into the air to a non-pilot is impossible. In fact, it is not always a given that other pilots will understand.
There are a fair amount of pilots who learned to fly for purely practical reasons. If they did not have a need to get someplace, they might never have pursued their pilot's license. It is only the pilots who were truly bitten by the aviation bug who understand what I'm talking about.
Recently, I met one of those pilots and it was a clear and poignant reminder of why I learned to fly.
Beaver Bob was my shuttle driver from the el stop at Midway airport over to the FBO where my airplane was parked. I was in no mood to chat as I was already running late, had piles of work to do, and was focused on making an efficient departure out of Chicago. Bob began with the typical pleasantries, asked where I was headed, and mentioned that he had been a bush pilot. Suddenly my interest was piqued.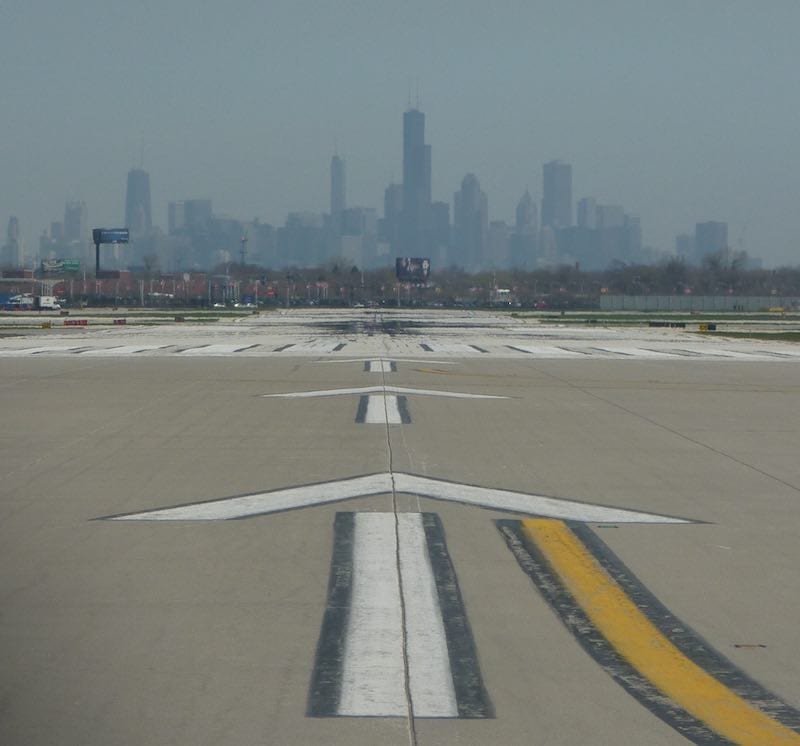 His passion for aviation shined through the glimmer in his eye as he recounted his flying experience: A 185 on floats and skis, a Beaver into remote lakes in Maine, a Turbo Otter in and out of the oil fields of Alberta.
There we sat: Two kindred spirits chatting in the van in the parking lot, time and meetings and responsibilities forgotten.
Bob was as intrigued that I flew a Cirrus as I was in the fact that he was 81 and was still flying taildraggers! He had never sat in a Cirrus and I was eager to show off my bird. The longer we gushed over the avionics, the more Bob's unquenchable thirst for aviation adventure bubbled to the surface.
I wanted to prolong the conversation with this amazing aviator with more stories than could fill an entire weekend as long as possible, but ultimately I did have to deliver a plane to Duluth and people were waiting for me. Bob felt like the grandfather I never had. He was inspiring. He understood. He likened me to Ameila Earhart! We exchanged email addresses and both went our separate ways, feeling a unique sense of kinship.
There is really nothing like the feeling of taking off and admiring the world from the air. I departed from Midway amongst the Southwest 737s, using my most professional pilot voice and imagining myself as captain of my plane, not just a pilot.
Advancing the throttle and rolling down 4L towards the Chicago skyline, lifting off and heading towards the lakeshore through 1,500 feet, it felt like life could not get any more perfect. Smooth air, high cirrus clouds, and an unbelievable view of downtown Chicago — not everyone gets to see the city like this, and only a pilot with that primal passion for aviation can really understand what I'm talking about.
Sometimes I forget what drove me to fly. On this day in Chicago, I was reminded that being a pilot is an amazingly special thing and the ability to tap into my primal passion for adventure and express it through flight is something for which I'll be eternally grateful.
Thanks for the reminder, Beaver Bob! I look forward to flying with you someday.