ICON Aircraft reports that its first customer aircraft completed its inaugural flight April 24 at the company's R&D facility in Tehachapi, California.
"Following a successful high-speed taxi test, A5 ASN-1 (Aircraft Serial Number 1) took to the air and performed its initial flight flawlessly," ICON's Craig Bowers reported.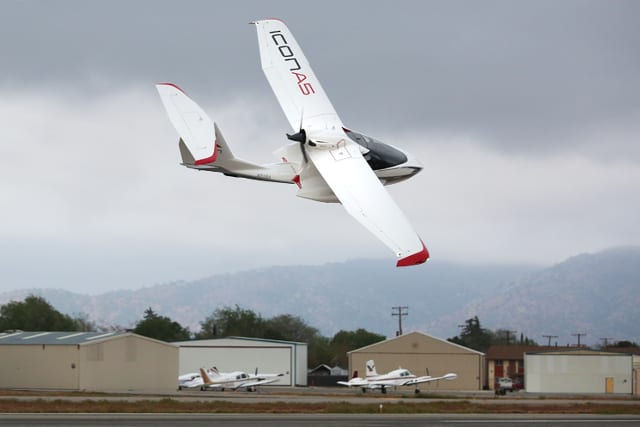 Test pilot and Lead Aero Engineer Jon Karkow confirmed that all systems (including the engine, flight controls, and landing gear) operated as expected. The successful flight precedes a sequence of test flights.