Suffice it to say, I've been to many more airshows than car shows. But back in the late 1990s and early 2000s, my wife and I met up with my in-laws at a few car shows around the country.
Roy Nisbet, my father-in-law, was a car guy. After a lifetime as owner of Grand Forks Welding and Machine, he sold the business and retired. He retired right into a job building and maintaining street rods for a friend in Grand Forks, N.D.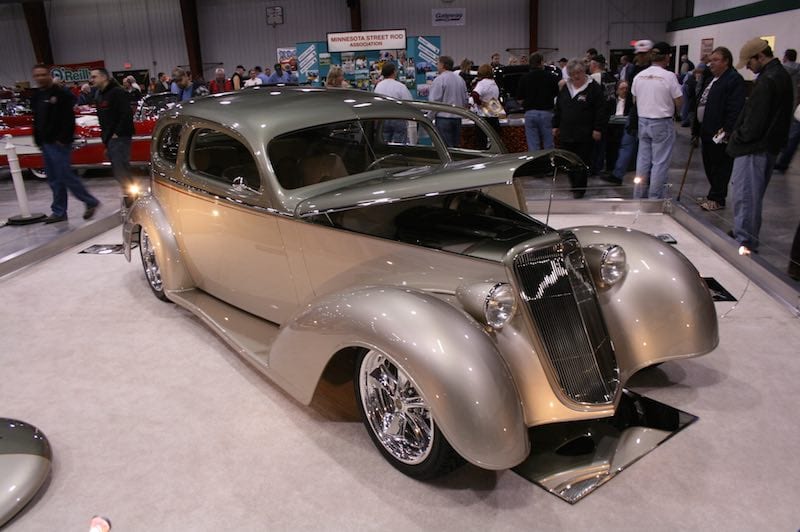 Part of his job was to travel the car show circuit — much like we do in the aviation world.
TUNERS
And like airshows, car shows attract a wide variety of vehicles and their owners, of course.
I remember walking a few car shows with Roy as he pointed out the details of particular cars. One type of car Roy could never truly enjoy was the "tuner" car. A "tuner" is usually an import that has been heavily modified with engine and body accessories, not to mention audio systems. Looking for a visual? Think the Fast & Furious movie franchise.
That said, Roy was nearly always impressed by the quality of the workmanship, the age of the owner (always a few decades younger than him) and filled with passion. For that reason, it was easy to find a street rodder and a tuner — while not in the same demographic — poring over each other's work, looking intently at each other when talking, oftentimes nodding. Neither could imagine doing to a car what the other had done, but each had heap-fulls of respect for each other's work and passion.
It was fun to see.
RCs
The car show industry has the luxury of pulling from a much larger segment of society. So, what about inviting the local RC (radio-controlled) club or hobby shop — and its customers — to the airport for a Saturday pancake breakfast and fly-in?
If we can connect with the remotely-piloted aircraft (RPA) crowd, we could really up the mutual-understanding game. That'll help us full-scale pilots understand what — and why — they operate RPA, and they'll have a chance to learn a little more about full-scale flying.
Not to take away from industry efforts to "Know Before You Fly," but there's no comparison to an in-person connection among pilots (full-scale and radio-controlled).
The June print issues will be filled with stories about RPA. Passion for aviation comes in all flavors. Tapping into that passion — I have a feeling — will be easier than most expect.