In his most outspoken opposition to date about a Congressional plan for legislation that would create a privatized air traffic control (ATC) system funded by user fees, Ed Bolen, president of the National Business Aviation Association, sounded a call to action to oppose such a plan before a gathering of more than 3,000 attendees at the 2015 NBAA Regional Forum at Teterboro Airport (TEB) in New Jersey on June 25.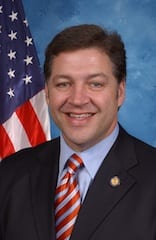 Bolen pointed to recent remarks by House Transportation & Infrastructure Committee Chairman Rep. Bill Shuster (R-Pennsylvania), indicating his intent to introduce the legislation as part of the reauthorization of the FAA.
The FAA's current authorization is set to expire Sept. 30, sparking debate by some in Washington around the merits of a potential FAA reauthorization bill that might include a privatized air traffic control system primarily funded through user fees.
"The FAA reauthorization legislation that has recently been discussed would be nearly identical to legislation that was put forth during reauthorization in 2006," said Bolen. "If implemented, such a bill will pose an unequivocal threat to the future of business aviation in the United States."
"The American business aviation community is unrivaled anywhere in the world," Bolen continued. "It helps generate over $200 billion in economic impact, creates over 1 million jobs, and provides a lifeline to the American public in times of humanitarian crisis. If the kind of legislation that is being considered were to receive a majority vote in Congress, it would cause irreparable harm to general aviation and to those we serve."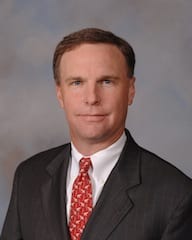 Acknowledging that changes are needed in order for the U.S. to remain the world leader in air transportation, Bolen noted that the NBAA is fully committed to the smooth and complete transition to a Next Generation air traffic management system (known as NextGen).
However, such a transition should not come with the creation of a privatized ATC structure that would be without oversight by elected officials, he declared.
"Our elected representatives respond to active engagement by constituents," Bolen said. "If we want our voices to be heard on this issue, we must write letters, send emails, make phone calls, and show up to town halls lawmakers host in their home states and Congressional districts. If we, as a community do nothing, then we will get nothing."
NBAA members and GA pilots are encouraged to use NBAA's online Contact Congress resource to alert lawmakers to the industry's concerns over privatizing ATC and funding it with user fees. NBAA also offers a Twitter-based advocacy tool that people with Twitter accounts can use in expressing their concerns to Congress.