The Garmin Pilot app for Android has been updated, now incorporating the display of both terrain and obstacles overtop Garmin's navigation maps, VFR Sectionals, IFR high and low enroute charts.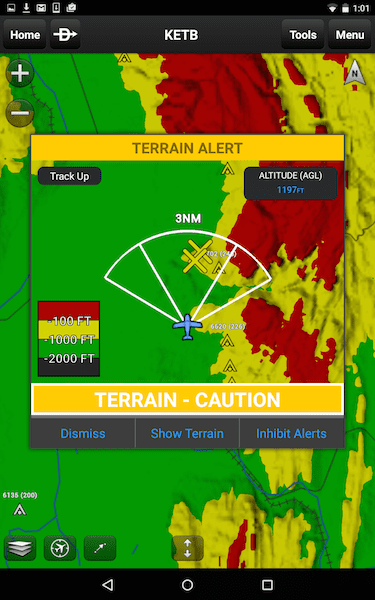 The terrain and obstacle overlays display visual alerts of potential hazards and enhance situational awareness, particularly in unfamiliar environments, according to Garmin officials.
In addition to terrain and obstacles, version 4.3 for Android supports X-Plane 10 and other compatible simulators, offers the option to display density altitude information and now includes a new subscription options.
Pilots can optionally display density altitude information within Garmin Pilot in the METAR widget. By viewing widgets in split screen mode, density altitude is calculated and displayed to provide pilots information that is critical to aircraft performance.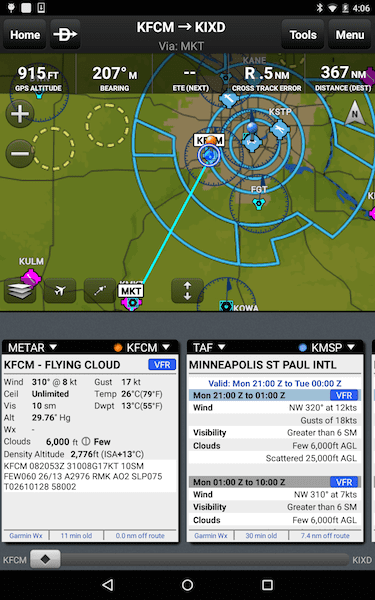 The latest version of Garmin Pilot for Android is available immediately in the U.S. as a free update for existing Garmin Pilot subscribers. For new customers, Garmin Pilot is available in the Google Play store as a free trial for the first 30 days.