New from ASA is the AirClassics Pilot Backpack.
Made of durable fabric and supported by a heavy-duty water-resistant bottom, this backpack keeps books and supplies organized and protected, ASA officials note.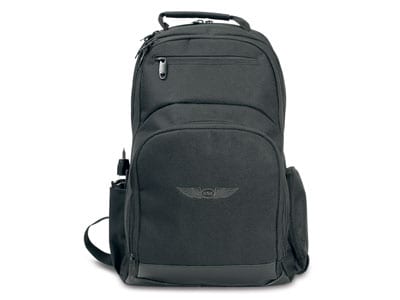 Four zippered compartments provide room for just about anything a pilot-on-the-go needs. The front pocket will accommodate most aviation headsets, while the second level interior compartment has a lanyard for keys, a zippered containment pouch, and plenty of pockets and slots for pens, pencils, flight computers and plotters.
The main compartment supports textbooks and manuals, and the checkpoint-friendly fold-down back panel contains a padded pocket for a laptop, and a felt-lined pocket for a tablet. The outside of the bag has a spot for a flashlight or fuel tester and a zip pocket for a radio, GPS, or water bottle, while felt-lined pocket protects reading glasses or sunglasses.
Price: $99.95.