EAA AVIATION CENTER, OSHKOSH, Wisconsin — Ford Motor Co. is once again supporting the Experimental Aircraft Association's youth aviation programs by donating for auction a one-of-a-kind Mustang during the EAA AirVenture Oshkosh fly-in.
The Apollo Edition Mustang is a specially designed and built 2015 Ford Mustang that is the premier item available during the live auction at EAA's Gathering of Eagles gala, which supports the organization's year-round youth aviation programs.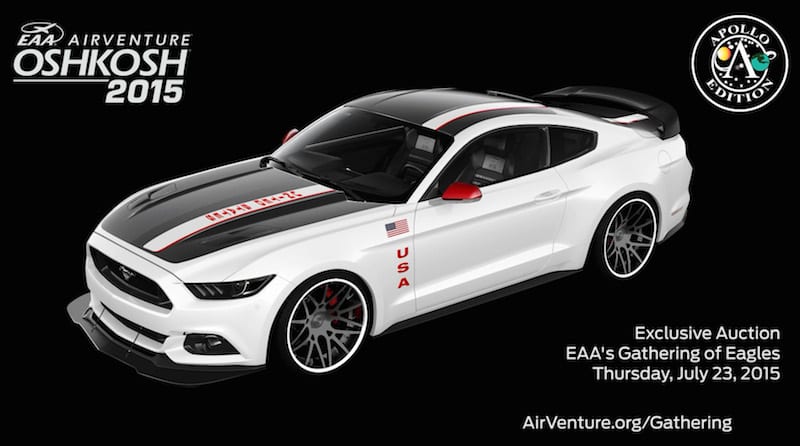 "Ford has helped EAA build unmatched pathways for young people to discover the world of flight through its support of the Gathering of Eagles, our youth programs, and AirVenture," said Jack Pelton, EAA chairman of the board. "With its eighth Mustang donation inspired by aviation, Ford continues to excite with its specialty vehicles, which reflects the depth of Ford's commitment to EAA, its members, and the future of flight."
The Mustang draws its design cues from NASA's Apollo program. Ford Design Manager Melvin Betancourt led the design and engineering teams that developed the car.
To participate in the auction, candidates may prequalify by contacting the EAA development office at 800-236-1025 or donor@eaa.org