By PENNY RAFFERTY HAMILTON
Have you noticed recently that airports look more like prisons than a welcoming aviation community? Between security concerns and wildlife fencing, hosting community airport events is critical to bring new blood into aviation.
Pancake breakfasts, "Touch an airplane day" for pre-school children and their teachers, aviation career days, and local aviation history programs and museums are just a few examples of how airports and the aviation community can reach out.
Recently our mountain airport, Granby/Grand County Airport (KGNB) held an historic Colorado aviation event. On July 11, as the sky dawned azure blue, about 70 general aviation airplanes flew into KGNB for the annual Experimental Aircraft Association Chapter 1267 pancake breakfast and Young Eagle scholarship auction.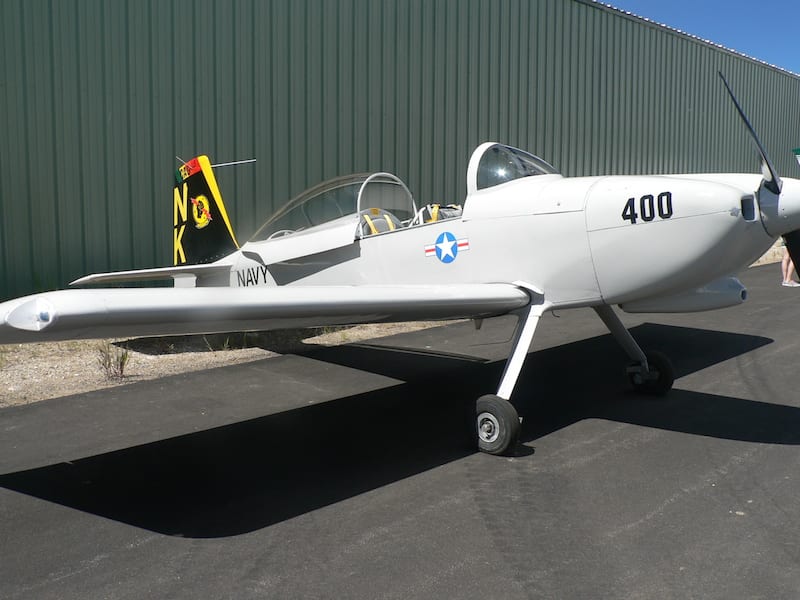 While a great opportunity for aviators to swap stories and check out each other's airplanes, local children from non-aviation families watched mesmerized and with obvious joy as plane after plane landed and eventually took off. Parents were happy to have a fun family-friendly Saturday activity. And, the pancakes were really good, too.
Another major milestone was the grand opening of the Emily Warner Field Aviation Museum that same morning, bright and early at 7 a.m. The comments from the visitor log were mostly…"Wow, I did not know that!" or "Can't wait to bring my out-of-town guests to see our local aviation museum."
Locals were able to donate important artifacts from long-passed relatives or friends which now can share the rich aviation history of our community. For example, way back in 1973 Rocky Mountain Airways began scheduled airline service from Denver-Stapleton to several resort communities, including Granby/Silvercreek, which was serviced by a new airline terminal built by the Dell Webb Corporation.
Local family members search through their old files to locate the original ticket and baggage claim for the inaugural flight on July 20, 1973. Who knew that someone had a relative that actually hand wrote notes about the pilot and the flight that day? It has been stuck in a drawer for 42 years with other mementos from a departed and beloved family member.
This special event was attended by local teachers who want to incorporate a field trip to the airport in their local history section. The Chamber of Commerce wants to hold an after-hours business mixer. The local Rotary Club wants to discuss how the new resource could be used in their many community projects.
Of course, one of the most exciting events of the day was the ceremony unveiling the new signage with the new name for Granby/Grand County Airport — Emily Warner Field, for America's first female airline captain in 1976.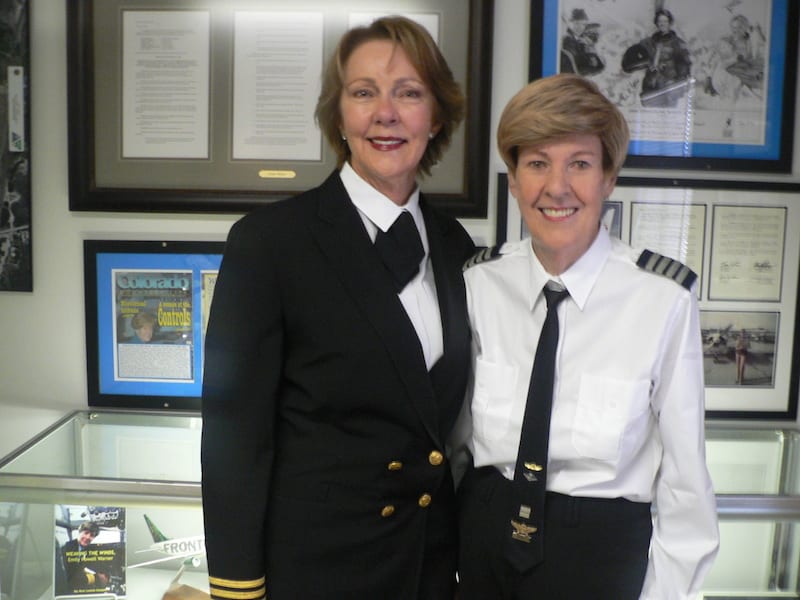 Warner and her husband were long-time local residents who developed an entire neighborhood called Ouray Ranch. Emily was and still is one of the original investors in a local bank named Grand Mountain Bank. As a flight instructor, she gave check rides to many local pilots who brought their log books to show her and thank her. As a long-time member of the Colorado Ninety-Nines and winner of their Achievements in Aviation Award from the International Ninety-Nines, they also participated in the entire event with an educational and informational booth/tent.
I overheard one local resident who approached the 99s table tentatively and said, "I am 57 years old but I have always wanted to learn to fly. Is it too late for me?" I heard 99 member voices echo, "I was 57 when I started lessons." Another answered, "I am a flight instructor. Would you like to go up for a flight?"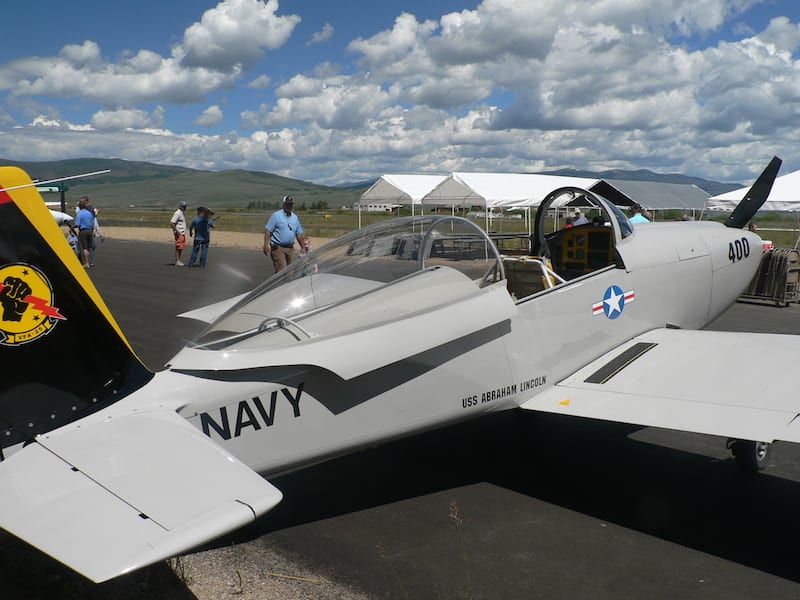 Also, Emily Warner was also a founding member of the Colorado Pilots Association. She still holds membership number one. To honor her contributions, this event became an "official" Colorado Pilots Association fly-in event.