OSHKOSH, Wis. — The Wright B Flyer made its AirVenture debut this week.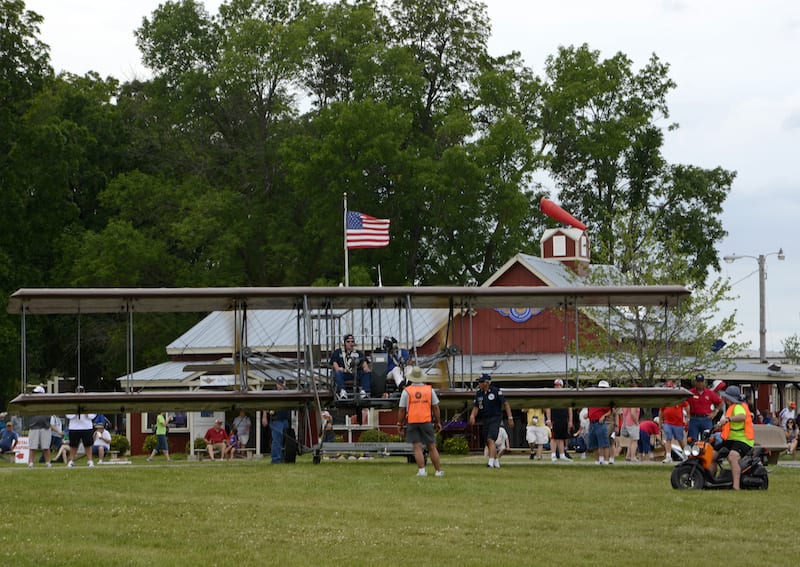 AirVenture 2015 is the first time Wright "B" Flyer Inc., an all-volunteer organization from Dayton, Ohio, has brought its flying airplane, dubbed the Brown Bird, to the world's biggest gathering of aircraft homebuilders and aviation enthusiasts. The Brown Bird will be on display all week and is to fly in EAA's daily air show Thursday and Sunday.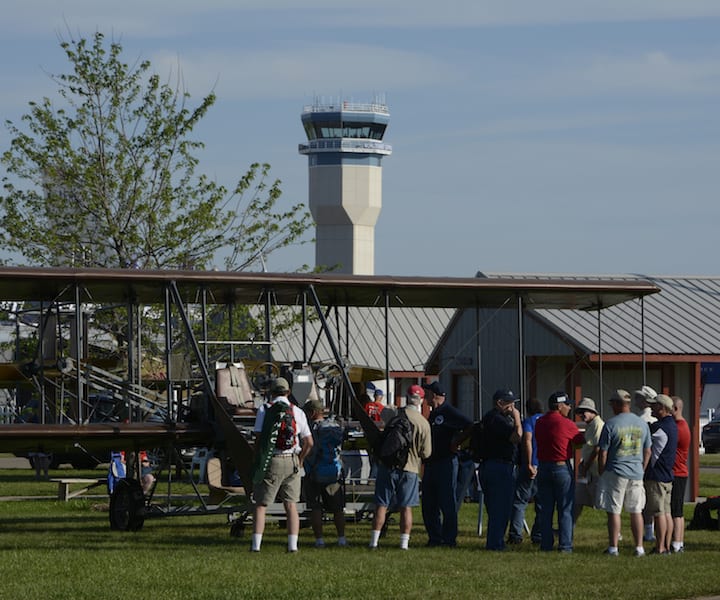 EAA invited Wright B Flyer to AirVenture to help spread word about its project to build a new airplane with the help of EAA chapters around the country. The new Wright "B" Flyer will be built in the original Wright Company factory in Dayton.
"We've had wonderful cooperation from absolutely everybody," Wright B Flyer Chief Pilot Rich Stepler said Morning after taxiing the airplane across the field from the hanger where the group's volunteers reasseembled it last week.
AirVenture visitors crowded around the airplane, which is a modern flying machine made to resembled the Wright brothers' first production airplane. Unlike the wood-and-cotton original, the Brown Bird is made with steel, carbon fiber, aircraft fabric and other modern materials and components.
"This is one of the things you tell folks back home about," said Jim Vogt, a retired civil engineer from Cypress, Texas.
The Brown Bird has been flying since 1982, but increasing maintenance needs and the difficulty of transporting it to distant venues has prompted the organization to build a replacement.
Wright "B" Flyer Inc. is an all-volunteer, membership based, 501c3 nonprofit that displays and flies replicas of the Wright brothers' first factory-built airplane. Its hangar-museum is open Tuesdays, Thursdays and Saturdays from 9 a.m. to 2:30 p.m. Admission is free. Wright B Flyer is a partner of the National Aviation Heritage Alliance, which is supporting its AirVenture visit.