Aspen Avionics reports it is now included in the NextGen GA Fund's new Jumpstart GA-IN program.
The program is the second in a series of efforts to ease the financial burden of ADS-B compliance for general aviation.
Aircraft owners can achieve compliance and get subscription-free ADS-B traffic and weather using Aspen displays, coupled with L-3's Lynx NGT-2500 ADS-B unit.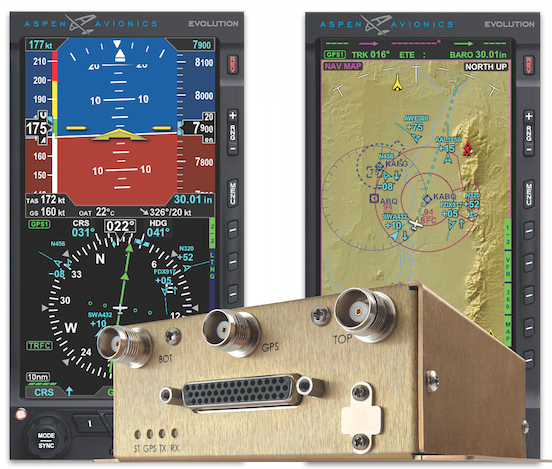 The pre-packaged options are:
Evolution VFR primary flight display (PFD)
Evolution Pro 1000 PFD
Evolution 1500 system (Evolution Pro 1000 PFD, and MFD 500 multi-function display)
All three packages include an antenna (if required) and a $2,000 installation labor credit.
The NextGen GA fund product bundles will be offered for a limited time and must be installed by an FAA-certified repair station. Orders can be placed through the NextGen GA Fund or through an Aspen Avionics authorized dealer.