DAYTON, Ohio — The National Aviation Heritage Alliance (NAHA) is donating aviation history books to the Connecticut State Library in honor of National Aviation Day Aug. 19.
NAHA is donating one copy each of "The Bishop's Boys: A Life of Wilbur and Orville Wright," by Tom D. Crouch; "Visions of a Flying Machine: The Wright Brothers and the Process of Invention," by Peter Jakab, and "The Wright Brothers," by David McCullough.
NAHA is making the donation to improve Connecticut lawmakers' access to sound historical information and timed it to coincide with the day the federal government observes as America's aviation day, said Frank Winslow, chairman of NAHA's board of trustees.
"From recent legislation and statements by Connecticut legislators — including remarks aimed specifically at NAHA — we've seen a need for more and better knowledge about aviation history among Connecticut's lawmakers," Winslow said.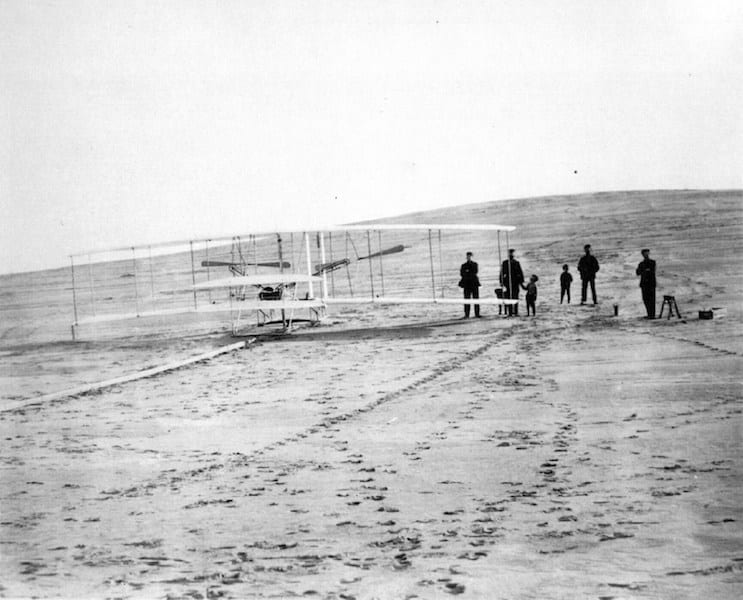 In 1939, President Franklin Delano Roosevelt proclaimed Aug. 19, Orville Wright's birthday, to be America's day for celebrating aviation. Orville and his brother Wilbur lived, researched and built their airplanes in Dayton, Ohio.
On Dec. 17, 1903, Orville made the first of four powered flights by the brothers at Kitty Hawk, N.C. Historians around the world consider it the first successful, controlled flight of a powered, heavier-than-air machine.
In 2013, Connecticut Gov. Dannel P. Malloy signed an act replacing the Wright brothers with Gustave Whitehead, a Connecticut resident, as the first person to make a powered flight. Earlier this year, State Sen. Kevin Kelly introduced a bill establishing Aug. 14 as "Gustave Whitehead First in Flight Day" — the date Whitehead purportedly flew half a mile in 1901, according to a Bridgeport newspaper article.
Historians have dismissed the Whitehead claim repeatedly over the decades for lack of evidence, but in 2013 Paul Jackson, editor-in-chief of IHS Jane's All the World's Aircraft, endorsed the claim in a column. The column prompted the Connecticut legislation.
IHS, publisher of Jane's, distanced itself from the Whitehead claim in April, releasing a statement that said the column only reflected Jackson's opinion. In response, NAHA called on Connecticut legislators to restore their support for the Wright brothers.
Kelly stood by his position. In an April 30 Associated Press story, he said, "We owe history the courtesy to determine who was first, and rather than just dismiss mounting evidence supporting Whitehead, I would have hoped a more learned approach would have been offered by NAHA."
NAHA asked Kelly in May to produce the "mounting evidence" for Whitehead's claim. His response of June 15 cited the same well-known evidence that has been roundly discredited by many historians, in contrast with the ample documentation of the Wright brothers' flights.
Kelly's difficulty in understanding aviation history may lie in the lack of material available in Connecticut's state library, Winslow said.
"We did an online search of the collection and found very few books on the subject. We think it might help Sen. Kelly and others in Connecticut to have better access to well-researched information gathered by eminent historians," he said.