Sporty's Pilot Shop has introduced three new aviator-style sunglasses with integrated reading lenses.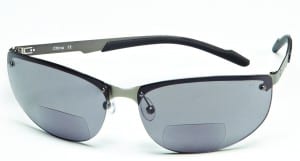 "As our eyes age, we need a bit of help in reading our iPads, charts and other notes," says Sporty's Vice President John Zimmerman. "These sunglasses will prevent constant changing from sunglasses to reading glasses during flight."
All three styles feature a stainless steel frame with thin, flexible temples and an adjustable nose bridge. A small portion at the bottom of the lenses is magnified to help with reading. The remainder of the lens is unmagnified. Lenses are available in +1.5, +2.0, or +2.5 spot diopters.
The three styles include the AV1, the NV2, and the AV2. Each is available for $99.95.