Spoiler Alert: The final paragraph of The Wright Brothers is my favorite.
"They took off, soaring over Huffman Prairie at about 350 feet for a good six minutes, during which the Bishop's only words were, "Higher, Orville, higher!"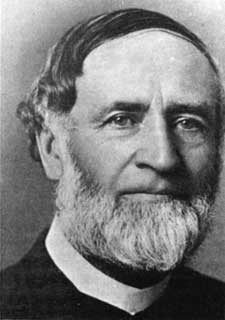 "They" were Orville Wright and his father Bishop Milton Wright. The Bishop was eighty-two years old at the time and hadn't yet flown.
Author David McCullough, in detail, outlines how unchanged Orville, Wilbur and sister Katherine were after fame and fortune found them. The Bishop's work travels were done and I imagine he was in a more relaxed, less worried state of being, so flying with his son would have been a truly joyful experience.
"He [the Bishop] had been with the brothers from the start, helping in every way he could, never losing faith in them or their aspirations. Now, at eighty-two, with the crowd cheering, he walked out to the starting point, where Orville, without hesitation, asked him to climb aboard."
If they'd have had a GoPro on board, I imagine this is what the Bishop might've looked like…
The Wright Brothers was an enjoyable read. I'd recommend it to anyone looking for a detailed telling of the founding of powered flight…